Marketing Associate at MKOBO Microfinance Bank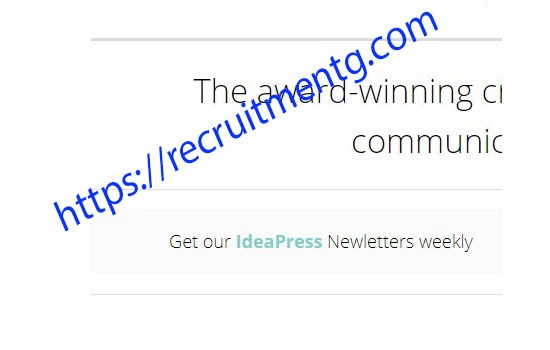 MKOBO is a fully licensed Microfinance bank by the Central Bank of Nigeria (CBN) in Lagos, Nigeria. MKOBO was conceived to help solve consumers' need for access to short-term emergency credit. Our goal is to provide access to short term unsecured loans, which is easily accessible. We cater to the demography currently underserved by the Commercial banks in our aim to help increase financial inclusion of the Nigerian population.
We are recruiting to fill the position below:
Job Title: Marketing Associate
Location: Lagos
Purpose Role
The primary focus of this role is to maximise revenue for MKOBO by proactively building a portfolio of quality risk asset and liabilities, actively promoting and marketing MKOBO's products and services while also ensuring the products are appropriately positioned and priced to be competitive.
Responsibilities
Creating and developing new innovative ways to communicate the company message to their existing customers.
To ensure that long-term customer relationship is maintained so as to achieve the goals of the company.
To conduct direct marketing of the Company's products and services to help maximize revenue.
Prompt response to customer enquiries on products or existing account queries and effect satisfactory outcomes.
Contribute to team effectiveness through participation and cooperation
Maintain and develop new customers account, and liaison with back office staff in processing new clients.
Compile necessary documentation from customers to be submitted for review and approval.
Keeps management informed by submitting activity and results reports, such as daily call reports, weekly work plans, and monthly and annual territory analysis.
Contribute to team effort by accomplishing related results as needed.
To organize activities relating to sales and marketing promotions that will help increase awareness and generate new business.
Knowledge:
Experience of marketing and sourcing new clients for loans and mobilisation of deposit.
Knowledge of direct sales and marketing and Sound knowledge of the financial products and services.
Knowledge of Anti Money Laundering (AML) and Counter Terrorism Financing (CTF) acts
Strong Stakeholder Management and team player.
Experience in developing marketing and sales strategies.
Knowledge of relationship building and customer management.
Self Starter and ability to work independently.
Ability to thrive in a dynamic, pressurized work environment.
Ability to innovate, prioritize and implement effectively.
Ability to maintain confidentiality of information.
Ability to work with little or no supervision.
Qualification and Experience
Minimum of Degree in Marketing, Business Administration, Finance, Communication from a reputable University.
Minimum of 2 years relevant professional experience in a similar role
Financial services or technology company experience will be beneficial
Excellent working knowledge of MS Excel & Word;
Skills:
Able to achieve set targets.
Develop long–term relationships with clients.
Ability to maintain and develop new customers account, and liaison with back office staff in processing new clients.
PC word processing, spreadsheet and database preparation and evaluation skills
Goal oriented, focused and achieve targets.
Self starter and team Player.
Sound interpersonal and negotiation skills.
Good oral and written communication skills.
Highly detail oriented and analytical skills.
Application Closing Date
30th April, 2019.
The post Marketing Associate at MKOBO Microfinance Bank appeared first on Jobs in Nigeria – http://jobsinnigeria.careers.