HR Generalist at Contec Global Group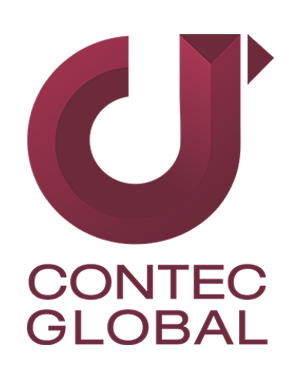 Contec Global Group – Established in 1984 and headquartered in London, the Contec Global Group has a worldwide presence, with operations in Asia, Africa and Europe. As a company established on the platform of e-Governance and smart technologies, Contec Global is amongst the most experienced independent technology and systems organizations operating in developing countries. Today, the Group is engaged, globally, in providing integrated, systems-based solutions in the fields of Secure Technologies, Infrastructure and Hospitality.
We recruiting to fill the position below:
Job Title: HR Generalist
Location: Lagos
Job Descriptions
We are looking to employ an HR Generalist with outstanding analytical and communication skills. An HR Generalist is expected to be a conceptual thinker with fantastic organizational and conflict management skills.
You will have excellent negotiation and problem solving skills with the ability to multitask and adapt in a fast-paced environment.
To ensure success, HR Generalists should exhibit strong decision-making skills with a deep understanding of employee relationships, staffing management and training.
Top candidates will be comfortable managing grey areas, effective at scheduling and methodical in the recruitment process.
Job Responsibilities
Assist with all internal and external HR related matters.
Participate in developing organizational guidelines and procedures.
Recommend strategies to motivate employees.
Assist with the recruitment process by identifying candidates, conducting reference checks and issuing employment contracts.
Investigate complaints brought forward by employees.
Coordinate employee development plans and performance management.
Perform orientations and update records of new staff.
Manage the organization's employee database and prepare reports.
Produce and submit reports on general HR activity.
Assist with budget monitoring and payroll.
Keep up-to-date with the latest HR trends and best practice.
Job Requirements
Bachelor's degree in Human Resources or related (essential).
2 years of experience as an HR Coordinator (essential).
Deep understanding of Labor Law and employment equity regulations.
Efficient HR administration and people management skills.
Excellent record keeping skills.
Fantastic knowledge of HR functions and best practices.
Excellent written and verbal communication skills.
Works comfortably under pressure and meets tight deadlines.
Superb computer literacy with capability in email, MS Office and related HR software.
Remarkable organizational and conflict management skills.
Strong decision-making and problem solving skills.
Meticulous attention to detail.
Application Closing Date
12th April, 2019.
The post HR Generalist at Contec Global Group appeared first on Jobs in Nigeria – http://jobsinnigeria.careers.