Videographer at Voluntary Service Overseas – Randstad Construction Property Engineering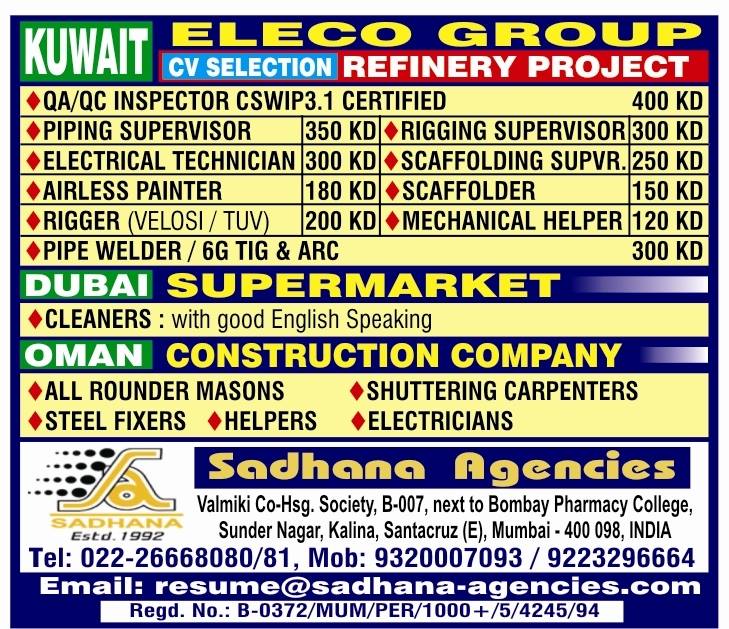 Randstad Construction Property Engineering – Our client, Voluntary Service Overseas (VSO), is the worlds leading independent international development organisation that works through volunteers to fight poverty in developing countries. Our high-impact approach brings people together to share skills, build capabilities, promote international understanding and action to change lives and make the world a fairer place.
We are recruiting on behalf of VSO to fill the position below:
Job Title: Videographer

Reference Number: JOB0117370
Location: Nigeria
Job Category: Advertising, Marketing & Public Relations
Job Type: Voluntary

Job Description
Can you help tell the stories of some of the world's most resilient, courageous and inspiring people – sensitively, creatively and with impact – through film? Do you want to support one of world's leading international development organisations to communicate its impact and approach to creating resilient rural livelihoods in some of the world's most disadvantaged communities? If so, we could be looking for you.
The volunteer filmmaker will play a crucial role helping VSO build a powerful framework of stories and evidence that bring to life our impact in creating rural resilient livelihoods in Nigeria, Bangladesh and Cambodia. You will work in all three countries, making short impact films, case study portraits, and mini project documentaries. You will be responsible for film, sound recording, lighting and editing of films which will help drive action with key audiences.
Supported by VSO's Global Marketing team and working closely with communications volunteers, you will proactively look for opportunities to reach a broad audience with these films. You will be supported and work from a framework including clear briefs, but have creative freedom of interpretation within these. In additional to making films, you will play an important role building the capacity of local volunteers, staff and primary actors in storytelling.
This is a once in a lifetime opportunity for a talented and mature filmmaker to make a real social impact with their truly rewarding work as a VSO volunteer.
Requirements/Experience
At least 3+ years professional experience as a filmmaker and editor Varied portfolio of completed film work, ideally including experience of video case studies and impact films.
Experience self-shooting with responsibility for managing sound and lighting to a high standard. Highly experienced in editing video to a very high standard with quick turnarounds.
Experience of interviewing, research and fact checking. Experience of managing own busy workload independently and meeting short deadlines.
Skills
You are; Highly skilled in using video effectively to tell stories, create an emotional impact and drive action. Excellent technical skills as a filmmaker and editor, including capacities as a videographer, sound recordist, lighting technician, colour grader, motion graphics artist and editor, with knowledge of applications including Adobe Creative suite including Premiere Pro (or equivalent), After Effects and Photoshop.
Able to develop interpersonal relationships with subjects being filmed, respectively, sensitively and professionally, making them feel at ease and informed throughout the filming process. Team player.
Strong communication skills with demonstrable ability to negotiate, persuade and influence Strong project management skills, such as experience delivering projects against time, quality and resource targets, especially working to tight budgets and timeframes.
Understanding of optimising video content for different audiences including decision-makers and digital audiences Combines creativity with technical skills and a meticulous, organised work style.
Desirable:
Some experience volunteering overseas, working in developing countries or demonstrable interest in international development issues
Competencies and Behaviour 
At VSO we believe progress is only possible by working together. Whether you want to join us as an employee, or as a volunteer working in your own country, overseas or online, our selection process includes an assessment based on these core competencies:
Ability to be open minded and respectful
Ability to be resilient and adaptive to new situations
Ability to facilitate positive change and build sustainable working relationships
Ability to seek and share knowledge Equal Opportunities VSO promotes equal opportunities and values a diverse workforce.
Remuneration/Benefits
Allowance As a VSO volunteer, you will be sharing your skills with local communities on a full time basis. VSO will cover your travel, vaccinations, accommodation, and medical insurance costs, along with a local living allowance which will be paid in local currency.
This allowance meets reasonable living expenses in country, but will not be enough to send money home. You will also receive some financial support to contribute to your on-going expenses at home.
Accommodation VSO works with some of the poorest communities in the world which means accommodation varies and will be basic.
Application Closing Date
Not Specified.
The post Videographer at Voluntary Service Overseas – Randstad Construction Property Engineering appeared first on Jobs in Nigeria – http://jobsinnigeria.careers.