Buhari's Attack On NASS Leadership Is 'Uncalled For', Says PDP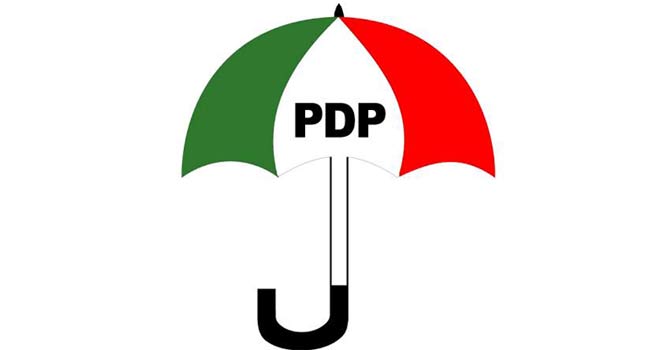 The Peoples Democratic Party (PDP) has described President Muhammadu Buhari's comments against the National Assembly and its elected leadership as 'uncalled for'.
In a statement on Tuesday by its National Publicity Secretary, Kola Ologbondiyan, the party said the President's statement "speaks volume of his disposition about democracy".
It added that the claims by the President have shown that his administration has failed the people in the last four years.
READ ALSO: I Rate The Eight National Assembly Low On Patriotism – Buhari
The PDP said, "President Muhammadu Buhari's resort to blame-game and false performance claims, in his media interview, has further confirmed that the last four years of his administration smacks of failure and incompetence.
"The PDP also observes that President Buhari's diatribe against the National Assembly and its elected leadership further confirms his disdain for constitutional democracy, rule of law and the principle of separation of powers as entrenched in our constitution."
"Mr President's personal attacks on the Senate President, Bukola Saraki, and the Speaker of the House of Representatives, Yakubu Dogara, were totally uncalled for and speak volumes on his disposition about democracy," it added.
The party, however, asked the President to focus on tackling the security challenges in the country, as well as the alleged corruption in his administration.
"This is an administration which thrives in concealment; under which over N14 trillion belonging to Nigerians have been frittered by officials, who have not been investigated or prosecuted," it claimed.
The PDP insisted that the nation has witnessed an increase in the rate of killings and kidnappings among other criminal activities in the country.