Digital Media Expert at Techie Planet Limited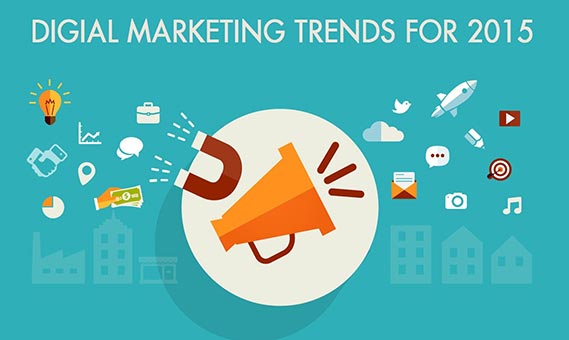 Techie Planet is a top rank software development and technology consulting company that provides enterprise software solutions and services of global class quality to the satisfaction of its clients to improve their business processes, catalyse their operational throughput and help achieve their goals.
We focus on enterprise web and mobile (Android & iOS) solutions, business intelligence and analytics solutions, enterprise portals and systems integration. We work with private organizations and government bodies to deliver solutions in various industries including healthcare, real estate, financial services, manufacturing and the public sector.
We are recruiting to fill the position below:
Job Title: Digital Media Expert
Location: Lagos
Job Description
Are you adept at using digital tools for marketing? Techie Planet Limited would love to work with you…
Job Responsibilities
What you'll do:
Planning and executing our digital marketing campaigns on platforms including web, email/newsletters and social media
Maintaining our social media presence across various digital channels including LinkedIn, Instagram, Facebook, Twitter, WeChat Nigerian and international forums
Analysis, measuring and reporting on the performance of all digital marketing campaigns
Identifying trends and insights, and optimising campaign budget and performance based on the insights
Brainstorming new and creative growth strategies
Employing strong analytical ability to evaluate end-to-end customer experience across multiple channels and customer touch points
Finding and recommending opportunities for collaboration to increase visibility through events (online).
Plan and develop tech related content, including articles, newsletters and infographics.
Build, grow and maintain a robust mailing list for newsletter.
Job RequirementsWhat we are looking for in you:
A deep understanding of current marketing tools and strategies and the ability to lead integrated digital marketing campaigns from concept to execution.
Team spirit and initiative
Fine communication skills – writing, speaking
Ability to work on graphics to go with posts is a distinct advantage.
Good knowledge of the Nigerian and global tech space.
Ability to create thoughtful tech oriented content
Who you'll work with:
A marketing communication and business development team, and the entire public.
How you'll convince us to hire you
You should have the following:
Proven working experience in digital marketing
Demonstrable experience leading and managing SEO/SEM, marketing database, email, social media and/or display advertising campaigns
Demonstrable experience in tech related content development
Demonstrable experience in identifying target audiences and devising digital campaigns that engage, inform and motivate
Proven knowledge of website analytics tools (e.g., Google Analytics, NetInsight, Omniture, WebTrends, etc.)
Strong analytical skills and data-driven thinking
Willingness to learn and grow on the job
Application Closing Date
30th July, 2019.
The post Digital Media Expert at Techie Planet Limited appeared first on Jobs in Nigeria – http://jobsinnigeria.careers.