Head Chef at Ogeyi Place Hotels Limited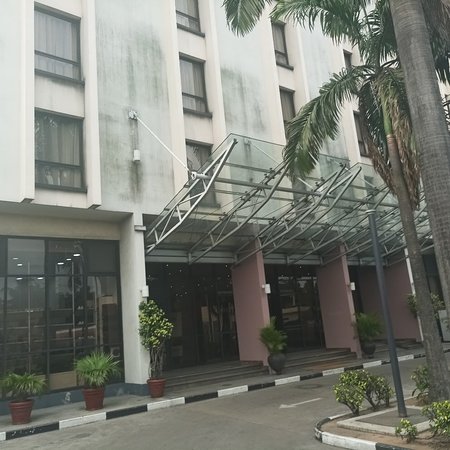 Ogeyi Place Hotels Limited – We are a leading 5-star international luxury hotel strategically located in the city of Port Harcourt and are currently seeking for employment dynamic, result-oriented and self-motivated candidates to fill the position below:

Job Title: Head Chef
Location: Rivers
Reports To: General Manager

Brief
A head chef, oversees all aspects of the kitchen. They manage and work closely with other cooks, create menu items and determine food inventory needs. Prepares and cooks foods of all types
Responsible for Sous Chef, Chef de Partie, Chefs, Chief Steward, Breakfast Chef
Responsibilities
Manage Food Production and Provide the Highest Food Quality:
Manages all activities in the kitchen, including production, stewarding and management of food production staff
Maximises guest satisfaction by providing the highest food quality consistent with cost control and profitability margins of the hotel kitchen.
Assures adherence to standards of food quality, preparation, recipes, and presentation
Assures proper staffing and adequate supplies for all stations
Oversees all food production related areas
Co-ordinates activities, times and communicates priorities to ensure correct preparation, and delivery time to provide food for functions, a la carte, groups, breakfast and rooms service
Maintains product consistency by conducting inspections of seasonings, portions, and food appearance, and follows-up appropriately
Oversees inventory disbursement of all food supplies
Controls and orders all fresh products and dry storage items required by kitchen and related departments to ensure correct quality and par stock
Monitors and facilitates communication between kitchen production and service staff
Assures that proper safety, hygiene, and sanitation practices are followed
Co-ordinates operation of kitchen with other food and beverage departments
Together with Food and Beverage Manager, and Director of Sales, makes suggestions for sales promotions with food and beverage and to increase sales
Ensures readiness and compliance in case of last minute changes to reservations
Ensures that prices and portions are offered in accordance with food and beverage profit objectives.
Manage Food Production Staff, and Steward Function:
Manages all food production staff, and the steward function
Utilises leadership skills and motivation to maximise employee productivity and satisfaction
Challenges employees to achieve optimum quality while minimising cost
Monitors department's overall service, interaction with other departments, and team work daily, and takes action to improve.
Estimating costs and ensuring all purchases come within budget.
Fosters and develops effective employee relations between kitchen production and restaurant service, as well as with other departments within the hotel
Keeps effective internal communications, including daily meetings with all staff to ensure optimum team work and productivity
Looks for ways to motivate and challenge employees
Social Responsible Business : show involvement and be interested in environmental and / or social issues by participating in Social Responsible Business hotel and departmental activities
Health and Safety:
Adheres to all health, sanitation and food safety rules and regulations, and makes sure that all staff adheres to these
Ensures that all potential and real hazards are reported and reduced immediately
Fully understands the hotel's fire, emergency, and bomb procedures
Ensures that emergency procedures are practised and enforced to provide for the security and safety of guests and employees
Miscellaneous:
Develops guest / market oriented menus, and changes menus regularly to reflect local, international, seasonal and national trends
Application Closing Date
26th July, 2019.
The post Head Chef at Ogeyi Place Hotels Limited appeared first on Jobs in Nigeria – http://jobsinnigeria.careers.