INEC Challenges Judgement Upholding Natasha Akpoti's Candidacy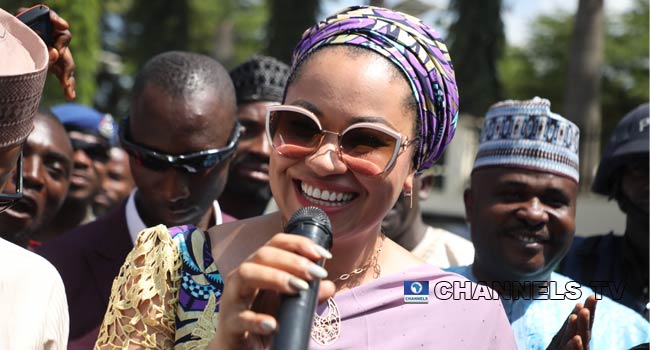 The Independent National Electoral Commission (INEC) has filed an appeal to challenge the judgement which asked that a Social Democratic Party (SDP) candidate, Natasha Akpoti, was eligible to contest the governorship election in Kogi State.
In the case filed at the Court of Appeal in Abuja, the electoral umpire stated its dissatisfaction with the judgement delivered by Justice Folashade Ogunbanjo-Giwa on November 7 at the Federal High Court in Abuja
Justice Ogunbanjo-Giwa, at the time, ruled that INEC was wrong to have disqualified Akpoti from the November 16 poll.
In her judgment, she held that INEC lacked the power to disqualify any candidate for an election as it was the exclusive preserve of a competent court of law.
The judged then granted reliefs 1 to 7 of the plaintiffs and ordered the electoral umpire to include the names of the governorship and deputy governorship candidates of the SDP, as well as the party's logo on the ballot in the poll.
READ ALSO: The Military That Conquered Nigeria In 1966 Still In Effective Control – Opadokun
Meanwhile, the electoral umpire confirmed to Channels Television that it planned to challenge the judgement and some others, if possible up to the highest level to help strengthen the nation's electoral system.
Akpoti and her running mate, Adams Khalid, had approached the court to challenge their exclusion from the governorship election by INEC.
INEC had refused to accept the nomination of Khalid in replacement of the earlier nominated running mate, Mohammed Yakubu.
Yakubu was replaced on the ground that he was not qualified to run as a deputy governorship candidate on account of his age.
Akpoti and the SDP were then disqualified by INEC for nominating an unqualified deputy governorship candidate.