Senior Product Manager at Paystack Nigeria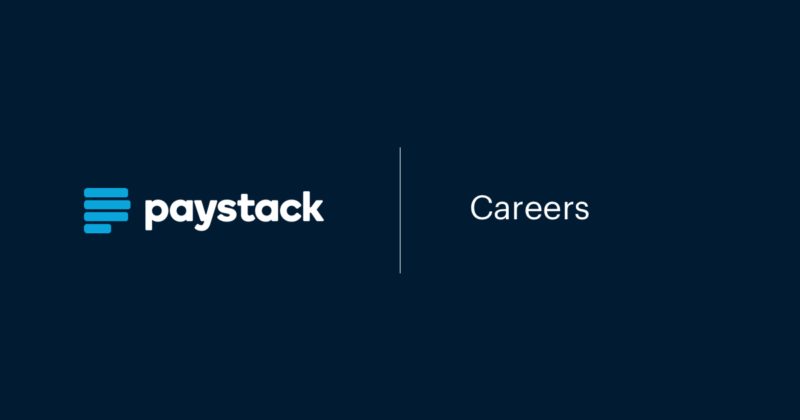 Paystack is a technology company solving payments problems for ambitious businesses. Paystack's mission is to help merchants in Africa get paid by anyone, anywhere in the world. Over 9,000 of some of the best businesses in Nigeria use Paystack's modern payments gateway, including MTN, Taxify, Domino's Pizza, Smile Communications, Opera, God is Good Motors, Axa Mansard Insurance, and many others.
We are recruiting to fill the position below:
Job Title: Senior Product Manager
Location: Lagos, Nigeria
About the Senior Product Manager Role
We are looking for Product Leaders that have led technical products or large – scale platforms, are excited about genuinely understanding the problem space and love experimenting with the best solutions for users; you should be comfortable dealing with a variety of moving parts, pay exquisite attention to detail and take delight in learning about the payment landscape, new systems, processes and technologies.
As a Senior Product Manager at Paystack, you'll be responsible for leading teams that build APIs, platforms, and interfaces for our users. You'll get to work closely with our customers, external partners and internal teams to conceptualize, build and maintain delightfully successful products that solve our users' pain points.
We believe that more ideas mean more great ideas, and as a Senior Product Manager at Paystack, you'll ideally be paired with Product Designers, Engineers and other Product Managers who have a track record of successfully building large – scale products that are adding value to millions of users around the world!
Our team is small but highly accomplished, so your voice will be heard and your ideas will make meaningful contributions to the business.
This is a full-time role based in Paystack's headquarters in Ikeja, Lagos, Nigeria.
What You'll be Doing
You'll:
Draw out feedback from our users on their experience with using our existing products
Align teams on a shared vision and steer the company towards the execution of that vision
Drive the decision-making process across all the aspects of product development (strategy, design, technology, launch)
Define, monitor and analyze metrics to guide product improvements
Create and own the roadmap; prioritise initiatives according to aggregate needs, with defensible reasoning that aligns stakeholders and energizes the design and engineering teams
Monitor and communicate updates on product priorities to internal and external stakeholders
Document ideas and plans; be the face of the product working directly with partners and our users
Work with our external partners to deliver solutions that will solve problems for our users
Drive progress across product initiatives by removing blockers from the team and going the extra mile to ensure that the product objectives are met
Represent Paystack in high value negotiations at industry events
Make several decisions daily on the best path to success for our product objectives
What it Takes to Succeed in the Role
You:
Are a clear and empathetic communicator both verbally and in your writing
Are motivated by the opportunity to improve the lives of our users
Have a deep and unrelenting customer focus
Thrive in a collaborative environment involving different stakeholders and subject matter experts
Can turn incomplete, conflicting, or ambiguous inputs into solid, manageable tasks and action plans
Do whatever it takes to make your product and team successful, no matter how big or small the issue may be, whether that means writing a QA plan or hunting down the root cause of a user's frustration
Are a creative product thinker who loves collaborating across the company with engineering, analytics, marketing, design and sales
Obsess about continuous product improvement and can optimize for shipping a portfolio of small, medium and large releases beyond just shipping new products
Take an evidence-based and data-driven approach to making decisions
Have excellent organisation skills to ensure that your team is focused and operating efficiently
Required skills:
A computer science, software engineering or data science experience
3+ years experience building and managing technical software products
Experience managing large scale platforms or building APIs
While this isn't a requirement, it'll be a plus if you have:
Experience with working on a financial services platform
Created or worked in a startup before
Prior experience with leading a team
Worked as a software developer
Benefits
Competitive salary
Housing assistance
Full medical coverage
MacBook Pro
Gym membership
Free lunch
Smart, kind colleagues who're invested in your growth
Application Closing Date
22nd December, 2019 at 11:59 PM.
The post Senior Product Manager at Paystack Nigeria appeared first on Jobs in Nigeria – http://jobsinnigeria.careers.