Deputy Chief Operations Officer at Vogue Web Solutions Limited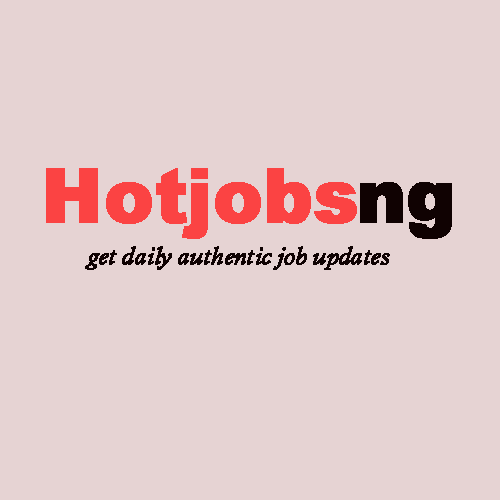 VoguePay is Nigeria's leading online secure payment processor, offering both individual and business merchants an opportunity to transact seamlessly.
We are recruiting to fill the position below:
Job Title: Deputy Chief Operations Officer
Location: Lagos
Job type: Full-time
Job Summary
We seek to employ a highly skilled Deputy Chief Operations Officer (COO) who will among other functions:
Provide key support functions to the COO in overseeing our organization's ongoing operations and procedures.
Render the necessary assistance to the COO in planning, directing and overseeing the company's operational policies, rules, initiatives, and goals.
Receive necessary directives from the COO in executing long-term and short-term plans and directives by implementing judgement, vision, management, and leadership.
Assist the COO in maintaining control of diverse business operations,
Collaborate with the COO in playing a critical role in helping to shape and guide the future growth and development of the company.
Job Expectations
To succeed at this role, the candidate will be expected to provide a second in charge/ key support functions to the Chief Operations Officer in performing the following duties:
Design and implement business strategies, plans and procedures
Primarily oversee companys's daily operations in all business areas for effective goal actualization
Measure effectiveness and efficiency of operational processes both internally and externally and finds ways to improve processes by evaluating performance ,analyzing and interpreting data and metrics
Provide mentoring to all employees, including management
Coordinate with human resources department to recruit skilled talent and keep the best employees
Ensure an effective and efficient operating model is maintained
Set comprehensive goals for performance and growth
Establish policies that promote company culture and vision
Lead employees to encourage maximum performance and dedication
Participate in expansion activities (investments, acquisitions, corporate alliances etc.)
Manage relationships with partners/vendors
Prepare and submit monthy,quarterly ,bi- annually and annual operational reports ,budget to the CEO
Leverage the advantages of bringing together the operational expertise and drive through more efficient ways of working
Ensure strategic objectives shaped at Executive Management level are translated into tactical business plans with mechanisms for key measurements in place to monitor progress.
Coordinate the efforts of the different operational areas under management to ensure minimal duplication of efforts, maximum efficiency and to maximize value for money
Review performance against balanced scorecard components as prescribed by the Executive Management, discuss gaps and agree on action plans to close gaps.
Benchmark productivity of each departments against industry standards and create measures to improve productivity and drive business direction
Lead and support organizational budgeting process
Support and advise the Executive Director and Board of Directors in decision making aligned with the strategic plan
Jointly sign off capital expenditure within budget. This includes approving purchase or sell decisions for opeational purchases ,expenses among other financial obligations
Provide Human Resources oversight in areas such as recruitment, hiring and compensation policies,benefits administration and oversight,professional training and development, including new employee orientation,regulatory oversight and legal compliance,development and oversight of annual employee review process,development and oversight of retention and employee well-being strategies,oversight of payroll submission and reports
People Management/Leadership:Build strong relationships with key stakeholders and peers on Executive Management to ensure the correct focus
Provide clear directions on strategic goals, translating and prioritizing them into business and performance measures.
Monitor the strict adherence to governance and setting high standards of professionalism across the functions
Review Performance Improvement reports to determine effectiveness of interventions.
Required Knowledge, Skills and Abilities
The ideal candidate should possess:
Demonstrable competency in strategic planning and business development
Working knowledge of data analysis and performance/operation metrics
Requisite experience in HR frameworks, Financial management, Marketing -Business Development ,Customer Service,Legal Compliance and Operations
Financial reporting capabilities including budgeting and cash flow management
Strong general IT infrastructure knowledge
Financial planning industry knowledge
Working knowledge of IT/Business infrastructure and MS Office
Outstanding organizational and leadership abilities
Excellent interpersonal and public speaking skills
Aptitude in decision-making and problem-solving
Education and Experience Requirements
Bachelor's Degree required
Post graduate degree/M.Sc/MBA is preferred
A minimum of 5 years strong business management operational experience across a range of business disciplines with 2+ years in senior management position(s).
Application Closing Date
Thursday, 19th December, 2019.
The post Deputy Chief Operations Officer at Vogue Web Solutions Limited appeared first on Jobs in Nigeria – http://jobsinnigeria.careers.