College Bursar at Federal College of Education (Technical), Omoku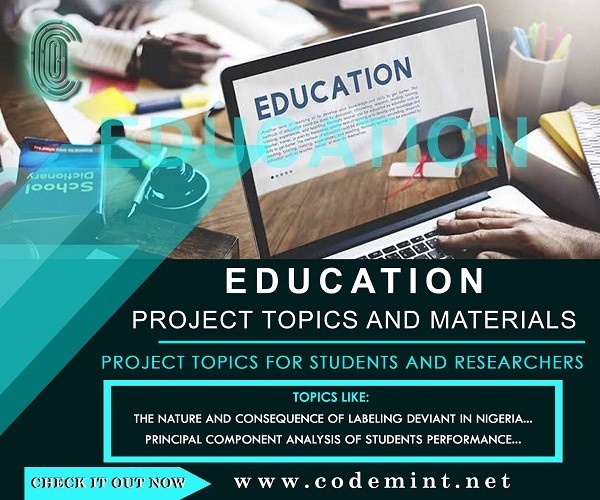 The Federal College of Education (Technical), Omoku, Rivers State of Nigeria is one of the Federal Colleges of Education (Technical) established by Act No. 4 of 1986 of the Federal Government of Nigeria. Act No.6 of 1993 amended the Act.
The Governing Council of the Federal College of Education (Technical), Omoku, Rivers State invites applications from suitably qualified candidates for the position below:
Job Title: College Bursar
Ref. No.: FCE(T)/OM/REG/BURSAR/005/2019
Location: Lagos
Job Description
The Bursar is the Financial Officer of the College and is responsible to the Provost for the day-to-day administration and control of the financial affairs of the College.
Duties
Among others, some specific duties of the Bursar include:
Coordinating the financial operations of the college
Establishing appropriate internal control system
Advising the Provost on financial matters
Preparing periodic / annual financial reports of the college
Developing and installing an efficient accounting system
Interpreting financial regulations
Performing any other related duty that may be assigned from time to time.
Qualifications
Candidate for the post of the Bursar must possess the following requirements:
A good Honours Degree, HND or its equivalent in Accountancy or Finance from a recognized institution of higher learning with at least 21 years of cognate experience plus full registration with a recognized Professional Accounting Body;
Evidence of attendance of a continuous mandatory professional development course is required;
Proficiency in Information and Communication Technology (ICT);
Must have been a Deputy Bursar in any tertiary institution.
Other Requirements:
Candidate must not be more than 59 years as at the time of assumption of duty.
Conditions of Service
Candidate will be entitled to the privileges and benefits specified in the terms and conditions of service for staff of Federal Collges in Nigeria and according to other conditions which may be approved from time to time by the Governing Council of the College in consultation with the National Commission for Colleges of Education.
Tenure
Appointment of the candidate is for an initial period of five (5) years in the first instance and may be eligible for reappointment for a second term of five (5) years subject to satisfactory performance.
Application Closing Date
27th January, 2020.
The post College Bursar at Federal College of Education (Technical), Omoku appeared first on Jobs in Nigeria – http://jobsinnigeria.careers.