Financial Services Specialist at Mennonite Economic Development Associates (MEDA)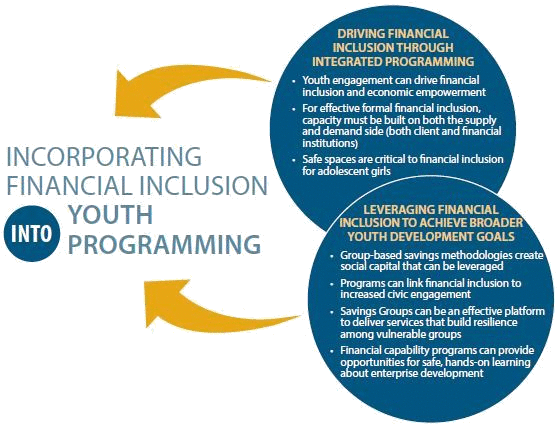 Mennonite Economic Development Associates (MEDA) is an international economic development organization whose mission is to create business solutions to poverty. Founded in 1953 by a group of Mennonite entrepreneurs, we partner with people living in poverty to start or grow small and medium-sized businesses in developing regions around the world.
We are recruiting to fill the position below:
Job Title: Financial Services Specialist
Location: Bauchi
Job Status: Start Date: January 2020; Maternity Cover (3 Months); Local Hire
Supervisor: Deputy Field Project Manager
Duties and Responsibilities
Research and analyse the local market for financial services, identify and assess the financing needs of the project target clients
Identify screen and build relationships with local organizations (microfinance institutions, rural banks, credit unions, guarantee funds and other potential partners) to develop and expend appropriate financial products and delivery models to meet the needs of project clients and meet project goals
Assess, develop and facilitate implementation of a capacity building plan for the local partners (rural banks, primarily) to ensure scale, accountability and reporting systems serve the project goals
Design and manage the loan/guarantee fund with the local lending Institutions (primarily rural banks) in order to ensure appropriate flow of capital to the project client and safety of the MEDA loan/guarantee capital
Propose new financial solutions for the project value chain participants (primarily embedded finance to women farmers in the form of inputs supply on credit from nuclear farmers or input agents and advance payments from processors, nuclear farmers or traders) and facilitate their implementation by designing, testing, adjusting and ensuring affordability and sustainability of those solutions
Work closely with the project team to increase the ability of the targeted value chain participants (input suppliers, SME Intermediates, and traders where applicable) to access appropriate financial services through partner and non-partner financial institutions (Fl)
Research the opportunities, design and manage the partnership to introduce risk management and other insurance services for the project targeted producers, identify local insurance implementing partners, facilitate their capacity building and innovative insurance product designs for small producers both through direct insurance provision or as part of broader value chain business transaction, test and implementation of the insurance delivery
Participate and support the field team in reporting, documenting lessons learnt, contribute to value chain finance industry development and provide all other necessary inputs to ensure project success
Other duties as assigned by the Deputy Field Project Manager
Qualifications
Minimum Bachelor's degree in Finance, Economics or Business Administration
Minimum five years' experience in agricultural finance, microfinance, along with experience in value chain development, enterprise development, financial product designs, alternate financial solutions and some exposure to investment would be an advantage.
Experience in establishing and cultivating successful institutional partnerships with a range of institutional types and levels of actors (i.e. commercially oriented FIs, community-led FIs, technical service providers, government representatives, farmers groups, etc.)
Experience in training, mentoring and institutional capacity building
Proficiency in Microsoft Office software.
Demonstrated motivation to help poor and meet project targets, appreciation of MEDA values, business acumen, ability to work with minimum supervision, strong communication skills, willingness to work under pressure and to work extra hours when required
Appreciation and support of MEDA's faith, values and goals
Application Closing Date
24th December, 2019.
The post Financial Services Specialist at Mennonite Economic Development Associates (MEDA) appeared first on Jobs in Nigeria – http://jobsinnigeria.careers.