External Auditor at Oyetade Abioye & Co (Chartered Accountant)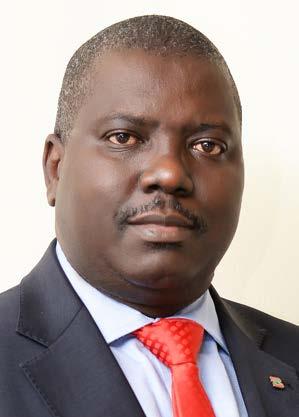 Oyetade Abioye & Co (Chartered Accountant) is a reputable and respected accounting firm.
We are recruiting to fill the position below:
Job Title: External Auditor
Location: Lagos
Job Description
Inspecting financial statements to catch errors, misstatements and fraud
Performing audits on systems, operations and accounts
Reporting audit findings and recommending improvements
external auditor job description
Have a good knowledge of Company Income Tax.
Job Brief
We are looking for an External Auditor to scrutinize the financial statements of organizations and report on their financial positions on a yearly basis. Shareholders and investors will depend on your evaluations to make informed decisions.
To succeed in this role, you should be an exceptional communicator with an analytical mind, attention to detail and sound judgement. We want someone who's objective and speaks their mind boldly.
Your goal will be to provide useful insight and unearth problematic situations regarding the finances and processes of organizations.
Responsibilities
Plan effective auditing processes
Audit financial statements and assess accounts for accuracy and regulatory compliance
Inspect internal systems and controls
Assess risk management tactics
Prepared audited financial statement.
Perform audits of both financial and non financial areas.
Report systematic errors or fraud indicators
Investigate specific issues regulatory bodies bring forward
Explain audit findings and recommend solutions.
Requirements
Applicant must be a chartered accountant and must have worked in an accounting firm.
Application Closing Date
31st December, 2019.
The post External Auditor at Oyetade Abioye & Co (Chartered Accountant) appeared first on Jobs in Nigeria – http://jobsinnigeria.careers.