Production Pharmacist at Fadac Resources and Services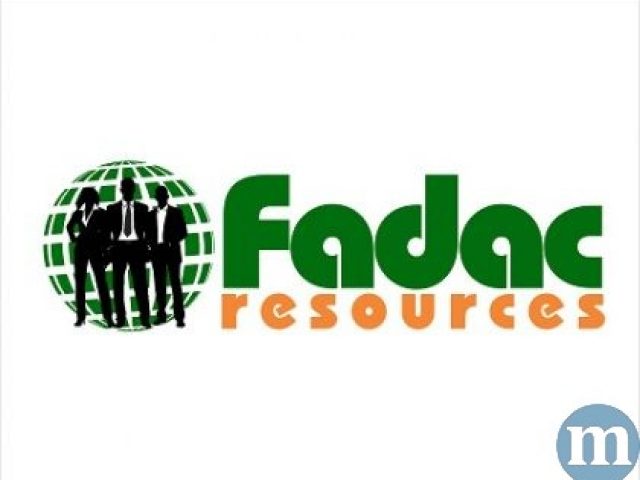 Fadac Resources and Services – Our client is an indigenous Pharmaceuticals & Drug Company. It's a multi-disciplinary company that was established over 20 years ago as a response to the Governments invitation to private entrepreneurs to establish companies that can compete with their foreign counterparts in the delivery of quality services.
Due to expansion, they are in need of:
Job Title: Production Pharmacist
Location: Lagos
Job Responsibilities
Ensuring production or manufacturing goals are met by managing staff and capital resources through proper engagement of production staff.
Participates in all activities required for the management.
Examines whether all equipment operated and production operations are performed in accordance with standard procedures in order to assure integrity of the equipment/operations
Directs operations of the company's production section
Ensures manufacturing or production goals are met and exceeded with a determined financial budget.
Coordinating production target setting, planning, scheduling and budgeting.
Implementing and improving policies and procedures to ensure safety and efficient manufacturing processes.
Working with sales, procurement, financial and marketing executives to understand current and future needs of manufacturing and production.
Administers the entire workings of the manufacturing plant.
Responsible for ensuring that the product being manufactured meets the company's standards, policies and practices.
Confers with top senior management to ensure that manufacturing objectives are met.
Preparation of short and long-term plans in a bid to increase the efficiency and profitability of the plant.
Coordination of Change Control with Quality Assurance and Maintenance departments.
Coordinate Deviation Management with Quality unit.
Involves in preventive and corrective maintenance plan and scheduling.
Reviewing company practices and providing advice on changes to systems.
Establishing and maintaining effective relationships with all stakeholders.
Deputizing for and assisting other team members as required.
Requirements
B.Pharm or M.Sc Pharmacy, Engineering or other relevant scientific discipline and experience
Minimum of 5 years of experience in pharmaceutical/bio-pharmaceutical industry
Hands on experience in manufacturing operations
Must be a member of a recognized professional organization.
Leadership skills are an important pre-requisite.
Possession of very good organizational skills to constantly keep in touch with various departments of the organization.
Good analytical and problem-solving skills
Proficiency in financial matters in order to meet the budget requirements of the organization.
Application Closing Date
30th December, 2019.
The post Production Pharmacist at Fadac Resources and Services appeared first on Jobs in Nigeria – http://jobsinnigeria.careers.