Midwife Assistant at Premiere Urgence Internationale (PUI) – 3 Openings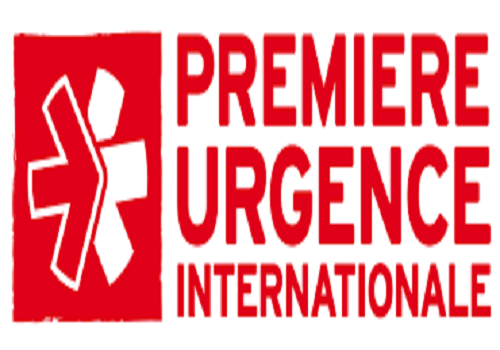 Premiere Urgence Internationale (PUI) is a non-governmental, non-profit, non-political and non-religious international aid organization. Our teams are committed to supporting civilians' victims of marginalization and exclusion, or hit by natural disasters, wars and economic collapses, by answering their fundamental needs. Our aim is to provide emergency relief to uprooted people in order to help them recover their dignity and regain self-sufficiency.
PUI has been implementing humanitarian activities in Nigeria since April 2016, supporting population with food security, nutrition, health and protection project in Maiduguri and Borno State.
We are looking for candidates for our Health team in Maiduguri within the capacity below:
Job Title: Midwife Assistant
Location: Maiduguri, Borno
Slot: 3 Openings
Starting date – ASAP
Duration of contract – 7 months
General objective
Under the direct supervision of the Midwives, the Midwife assistant provides Maternal, Newborn and Child Health (MNCH) care and Sexual Reproductive Health (SRH) care services, including Ante Natal Care (ANC), Post Natal Care (PNC), basic emergency obstetric and neonatal care, family planning etc.
S/he follows PUI obstetrical and sexual reproductive health protocols and universal standards to ensure the quality and continuity of care, and to contribute to the promotion and restoration of the communities' health.
Responsabilities and Tasks
Support in the medical consultation:
Welcome patients to the facility
Establish personal rapport with potential and actual patients and their relatives
Provide Antenatal and Postnatal care services
Provide Basic Obstetrical and Neonatal care, including assistance to urgent normal deliveries, manage obstetric emergencies
Ensure mothers receive the documents required (birth certificate, vaccination card…)
Provide Family planning counseling as a routine and on request (where possible to the couple) and provide contraceptives according to the need
Treat sick Pregnant and Lactating Women for illnesses selected by PUI, and for which a protocol is provided and adhere to therapeutic standards
Manage sexual transmitted infections according to PUI protocols
Maintain patient confidentiality
Provide essential preventative assistance services and follow up to identified women in reproductive age years, especially pregnant/lactating women
Assessment:
Assess the level of urgency of the patience and make sure urgent cases are seen first
Evaluate the pregnant women for high risks pregnancy and ensure a timely referral to secondary health services.
Identify cases needing referral and refer them in time, assessment and follow-up of new borne.
Identify Sexually Gender Based Violence victims and collaborate with the medical team for treatment.
Health Education:
Provide individual and group health education to patients concerning safe motherhood, care of the new born, IYCF (Infant and Young child feeding), Family Planning and general Sexual Health.
Maintain a safe and clean working environment by complying with Universal standards, procedures, rules, and regulations.
Adhere to infection-control policies and protocols, medication administration and storage procedures, and controlled substance regulations.
Administration, reporting and data collection:
Assist the midwife in in ensuring the correct patient information documentation
Assist the midwife in the reporting of data
Ensure daily, weekly and monthly data collection
Directly report any difficulties or delays in the implementation of activities
Team Work:
In case of absence of another team member, the midwife assistant will replace in the appropriate sector
Attend to trainings and meetings when required
Perform other relevant duties as requested by supervisors
Note: The tasks and responsibilities defined in this job description are non-exhaustive and can evolve depending on the project's needs.
Qualifications
Mandatory requirements:
Language skills: Good command in English (speaking, reading & writing) and fluent in local languages (Hausa and Kanuri)
Education degree: Nigerian health care qualification or Community Health Extension Worker (CHEW) qualified under the Nigerian health care legislation
Work experience: Minimum of 1 years of experience as midwife or similar. Work experience with other NGO's would be an asset.
Knowledge and skills:
Good knowledge of Public Health
Good ability for team work
Ability to manage a fair workload including emergencies.
Interests: Working in humanitarian relief, interest for social issues
Transversals skills:
Strong motivation to help people in need
Conflict resolution and diplomacy experience
Ability to adapt or change priorities according to the changing situation within a mission or the organization itself
Understanding of the political situation in the area
Ability to analyze and suggest improvements of the activities
Well organized and hard worker
Able to manage stress and pressure
Understanding of the context of the area
Reliability
Neutrality
Able to check validity of information, logical thinking
Application Closing Date
Thursday, 9th January, 2020.
The post Midwife Assistant at Premiere Urgence Internationale (PUI) – 3 Openings appeared first on Jobs in Nigeria – http://jobsinnigeria.careers.