IT Infrastructure / DevOps Engineer at Parkway Projects Limited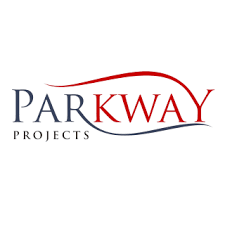 Parkway is a leading financial technology provider creating modern banking experiences, proudly developed by Africans and delivered through Africa's leading banks to businesses and individuals across the continent. We provide simple, intuitive, end-to-end corporate, retail and transaction banking solutions.
We are recruiting to fill the position below:
Job Title: IT Infrastructure / DevOps Engineer
Location: Nasarawa
Employment Type: Full-time
Responsibilities
Manage application development, software delivery lifecycle, and/or infrastructure development and administration
Design and implementation of continuous delivery and/or DevOps solutions or architecture patterns.
Approaches and tooling for automated build, delivery and release of software
Certify compliance of on-site IT systems infrastructure to requirements & specifications for every solution deployment.
Administration & support of web and databases servers
Internal & on-site deployment, patching or system integration of software solutions in production environments or live service systems.
Responsible for managing overall IT day to day operations to improve infrastructure costs, performance and end user satisfaction
Provide leadership in planning and managing computer operations and production support, systems and database administration and network operations
Logging & documentation of deployment configurations and system patching.
The delivery & administration of technical support for deployed solutions in accordance with established service levels for clients.
Configuration, support & administration of internal IT systems infrastructure.
Qualifications
Minimum of Bachelor's Degree in Computer Science, Engineering, or a related technical field.
3 – 5 years of related experience.
Skills:
Ability to Implement and maintain MS Exchange Server
Ability to Implement and maintain MS Sharepoint on-prem
Ability to Implement and maintain Virtual Machines-on-Prem and cloud
Ability to Implement with Hyper V
Must understand the software development lifecycle (agile) & understand the .net framework
Working knowledge of relational database management system (mssql and mysql).
Application Closing Date
15th November, 2021.
The post IT Infrastructure / DevOps Engineer at Parkway Projects Limited appeared first on Jobs in Nigeria – http://jobsinnigeria.careers.