Assistant Magazine Editor / Content Writer at Creatrix Empire International Limited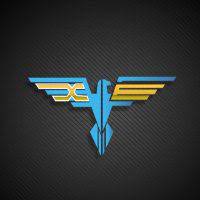 Creatrix Empire Limited is a digital marketing firm, launched in 2015. Creatrix Empire team is passionate about building, growing and adding massive value to our client's brand. Our services spans from Website Design, company Logo creation, Flyers, posters, Digital Marketing, Public and Media Relations and Music Production.
We are recruiting to fill the position below:
Job Title: Assistant Magazine Editor / Content Writer
Location: Ikeja, Lagos
Employment Type: Full-time
Reports Directly to: Magazine Editor & Digital Marketing Strategist
Position Summary
As a content writer, you'll be working with teams across the company to create valuable content to educate our customers/clients and wow our prospects.
You will master different style guides and be able to produce creative writing, informational articles, fictional stories, etc., for websites, blogs, articles, white papers, product descriptions, and social media platforms.
You will create content that is specifically crafted to capture the attention of a particular target audience.
As the Assistant Magazine Editor, your role is to assist the Magazine Editor in planning, managing and produce magazines for readers quarterly.
You will also conduct a thorough research on industry-related topics, generating ideas for new content types and proofreading articles before publication.
Key Responsibilities
As Content Writer:
Create content pieces that appeal to our audiences, attract customers and boost our brand awareness
Develop content for blogs, articles, product descriptions, social media, and the company website
Produce content marketing campaigns to drive leads and subscribers
Develop different content types, including email, social media posts, blogs, and white papers on a regular basis
Work together with different departments to create innovative content ideas
Compose product descriptions to promote our products and services
Conducting in-depth research on industry-related topics in order to develop original content
Assist the marketing team in developing content for advertising campaigns
Proofread content for errors and inconsistencies
Edit and polish existing content to improve readability
Conducting keyword research and using SEO best practices to increase traffic to the company website
Create compelling headlines and body copy that will capture the attention of the target audience
Identify customers' needs and recommending new content to address gaps in the company's current content
As Assistant Editor:
Collaborate with the Magazine Editor to research and plan new articles
Liaise with editorial team ensuring deadlines are met
Proofread and check articles for accuracy
Assist in researching and generating list of possible cover stars and feature stars for each magazine edition
Provide administrative support to the Magazine Editor
Submit work to Magazine Editor for input and approval
Assist in rewriting, editing, proofreading magazine content to ensure it is ready to go to press
Represent the magazine brand in relevant events, fairs and conferences
Assist in driving sponsorship, adverts and promotions for the magazine
Suggest stories and generate headline ideas in alignment with each edition and its targeted audience's preferences
Assist in overseeing layout (artwork, design, photography) and check content for accuracy and errors
Follow current events and developments and suggest original ideas
Assist in planning and monitoring budget allocation for the publishing of each edition
Help develop realistic strategies for online and offline sales of published magazine edition
Network actively at industry events
Attend photo shoots for cover stars and featured stars interviews
Actively raise the profile of the publication
Submit weekly report of all activities and deliverables
Perform other task as assigned by the Management
Required Qualifications
Bachelor's Degree in English, Journalism, Marketing or related field.
A portfolio of published articles
3 – 5 years of experience.
Other Selection Criteria (Skills, Knowledge and Experience):
Proven content writing or copywriting experience
Understanding grammar rules and how to construct clear sentences
Working knowledge of content management systems (e.g. WordPress, Weebly, Joomla, etc.)
Proficient in all Microsoft Office applications
Outstanding writing and editing skills in English for a B2B as well as B2C audience
Strong writing and proofreading skills
The ability to work in a fast-paced environment
The ability to handle multiple projects concurrently
Effective communication and interpersonal skills.
An understanding of search engine optimization best practices
The ability to cooperate with other writers and editors to complete projects
The ability to give feedback on writing projects
Confident and reliable individual.
Being mindful of things like flow, readability, and sentence variety a keen eye on details.
Application Closing Date
10th December, 2021.
The post Assistant Magazine Editor / Content Writer at Creatrix Empire International Limited appeared first on Jobs in Nigeria – http://jobsinnigeria.careers.