Executive Research Analyst at Talenture Group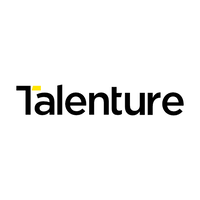 Talenture is the parent company for a select number of multi brand niche professional staffing solution providers in the Energy, Engineering, Infrastructure, ICT, Financial Services and Telecoms sector. The services offered by our brands fall into the broad categories of temporary staffing, permanent placement, career transition and talent development, as well as outsourcing and consulting.
We are recruiting to fill the position below:
Job Title: Executive Research Analyst
Location: Lagos
Employment Type: Full-time
Job Description
The primary role of an executive researcher is to create a search strategy and find a set of first-round candidates that meet the criteria set out by a client.
The resourcefulness that researchers leverage ultimately populates the firm's proprietary database, which remains an essential resource. They are the guardians of data; they make sure it's accurate, up to date and robust.
Part of the role of an executive researcher is to certainly look for in-the-box candidates, but also to help clients stretch and look for out-of-the-box candidates. That requires imagination, reflection, and thinking differently.
Responsibilities
Name generation/ in depth research on prospective candidates
Digging and entering information into the database
Populate database and make sure it's always up to date.
First contact with candidates to prequalify before passing to the consultant in charge
Engage a broad range of industry sectors and job functions
Assess capabilities of candidates that match client's requirements
Build research map through conversations with a range of individual, and in turn build database
Requirements
Bachelor's Degree and minimum 1 year post NYSC work experience
Great communication skills
Digitally savvy; ability to leverage online tools, understand social media such as LinkedIn, and applications that track the activity and influence of prospective candidates, as well as other mobile communication technology.
Resourceful, innovative and creative
Ability to build our research map through conversations with a range of individuals associated with the different clients.
Curious, smart & engaging
Imaginative and have an understanding of ethics and commitment to it
Understanding of confidentiality and objectivity.
Application Closing Date
5th January, 2022.
The post Executive Research Analyst at Talenture Group appeared first on Jobs in Nigeria – http://jobsinnigeria.careers.