Finance Operations Executive at Atlas Platform Inc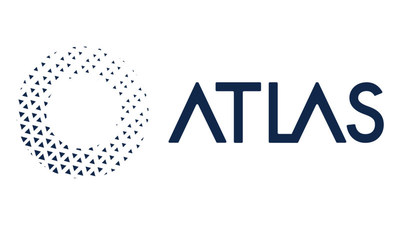 Atlas Platform Incorporation is a technological company in Nigeria. Atlas has grown into a successful corporation by clearly focusing on the goal of enabling finance and Digital Education around the Country.
We are recruiting to fill the position below:
Job Title: Finance Operations Executive
Location: Minna, Niger
Employment Type: Full-time
Responsibilities
The Finance Operations Executivewill be responsible for ensuring all reconciling items are promptly treated, and all revenue and expenses are captured within the reporting period.
Other job functions include:
Assist in preparing bank reconciliations.
Assist in Fixed Asset management process i.e. Creating of asset profile for newly acquired assets, conversion of purchase orders to invoice and capitalization of assets, regular check for accuracy of depreciation computation, reconciliation of discrepancies between asset register and TB balances on a monthly basis, preparation of fixed asset movement schedules, additions, reclass, reversals, intercompany transfers, WIP schedules, disposal schedules etc.
Assist in Inventory management process i.e. posting of inventory movement journals, inventory to fixed asset journals with accuracy, reconciliation of inventory balance discrepancies and monthly preparation of Inventory reports
Assist in ensuring proper file management, easy treating of vouchers to GL as well as maintaining well reconciled vendor statement and file.
Assist in preparing and maintaining of daily worksheets and recording of accounting entries in the general ledger system.
Assist in ensuring the integrity of the general ledger postings.
Confirm authorizations for all requests and obtain necessary supporting documents.
Research, track, and resolve (or properly refer) accounting or documentation problems and discrepancies.
Identify and update Supervisor of significant problems, discrepancies, risks etc
Prepare supporting documents, reports, records etc. forfinancial transactions.
Ensure compliance with all accounting standards, policies and procedures, legal/statutory and company regulations.
Maintain regular contact with other staff, departments and remote offices on procurement and other finance matters, as well as to obtain and convey information and/or to correct transactions.
Qualifications, Skills & Competencies
2 years relevant experience.
Strong accounting background
Basic typing and data entry skills.
Efficient use of accounting templates.
Effective oral and written communication skills.
Proficiency in MS Office Applications.
Professional courses on Finance andmanagement will be added advantage.
Demands of the Job:
Working knowledge of any accounting application.
Well organized.
Cooperative and willing to assist others .
Ability to work with little or no supervision.
Able to deal with problems involving a few variables.
Able to perform basic math skills, use decimals to compute ratios and percent.
Application Closing Date
26th June, 2022.
The post Finance Operations Executive at Atlas Platform Inc appeared first on Jobs in Nigeria – http://jobsinnigeria.careers.