Action Against Hunger | ACF-International Job Vacancy : Reproductive Health Training Manager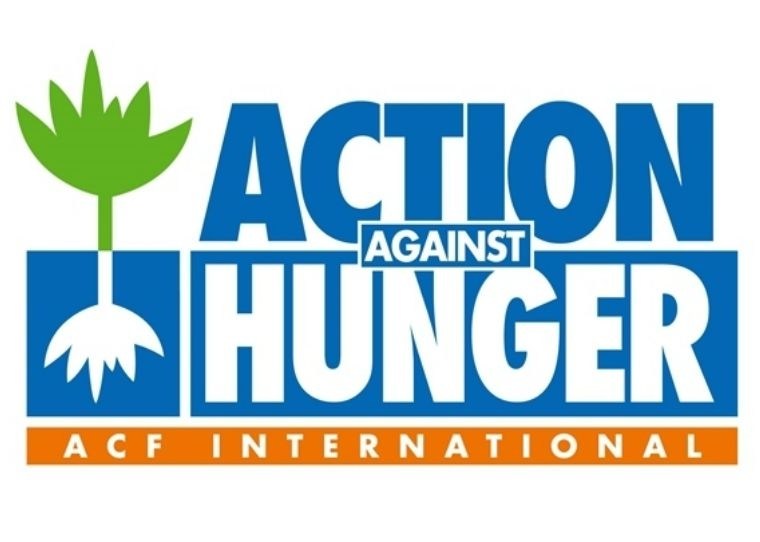 Action Against Hunger works to save lives by combating hunger and diseases that threaten the lives of vulnerable communities, through nutrition, food security, water and sanitation, health and advocacy.
We are recruiting to fill the position below:
Job Title: Reproductive Health Training Manager
Location: Monguno, Borno
Starting date: as soon as possible
Direct Line Manager: Senior Project Manager
Job Type: Full Time
Objective 1
Oversee the implementation of Reproductive Health training activities and interventions.
Tasks & Responsibilities:
Act as focal point for the coordination and implementation of AAH reproductive health services in the targeted areas;
Ensure that all grant required activities, indicators and objectives are successfully met within the project time frame.
Plan and manage RH training and program budget in order to maintain program expenditure within budget limit.
With the Nutrition and Health Sector Manager, introduce standardized strategies and protocols for RH as a component of a comprehensive and fully integrated primary health program.
Liaise with AAH partners (Mostly UNFPA, WHO..) to ensure acquisition and best use of the RH supplies and their reporting.
Objective 2
Implement capacity building through formal training, orientation session as well as coaching of key staff.
Tasks & Responsibilities:
Develop training needs/gaps identification for RH and coordinate training to both AAH and SMOH health facility staff based;
Provide regular technical supervision visit and on job coaching support to Nutrition and Health Officer, Health Promoter as well as seconded SMOH in charge of implementing RH activities.
Promote learning and documentation on the RH achievement through staff meeting as well as oriented program workshops
Develop and submit training reports conducted under the reproduction health sub sector with support from the sector Managers, project teams and technical coordination team.
Institute RH post-training monitoring in collaboration with the M&E teams.
Objective 3
Providing technical support to the project team on RH to ensure regular monitoring information management, project quality and reporting.
Tasks & Responsibilities:
Support the regular and proper collection and analysis of demographic data associated with RH;
Regularly analyse data in conjunction with the project staff in order to build their skills in tracking reproductive health trends in the project areas and developing appropriate responses;
In collaboration with the sector teams, ensure appropriate treatment of beneficiaries in general, and mainly those requiring clinical RH services within AAH's health program and ensure that the system for cases' referral is functioning efficiently and with optimal results;
Participate in the implementation of surveys as necessary such as regular needs and capacity assessment on the current RH situation in the targeted areas of Monguno as well as in all the OFDA project areas when required.
Monitor and evaluate project achievement on RH, including project indicators, objectives, outputs, and impact.
In collaboration with the project management team and the regional coordination team, develop and maintain a comprehensive database on RH activities as well as the mapping of the supported facilities with clear population catchment.
Objective 4
Information management and reporting.
Tasks & Responsibilities:
Maintain a database for all the health facilities providing RH services in the targeted areas by LGA.
Document of the training and post training evaluation for all the RH sessions conducted throughout the course of the project.
In collaboration with the M&E team, the Sector managers and the regional coordination, develop a simplified bi-weekly reporting template on RH activities and update regularly.
Check and finalize RH reports and consolidate the overall RH collected data in a designed database.
Support the Sector Manager in reporting individual women/beneficiary counting and reporting on a regular basis.
Provide regular feedback to the health team on RH reporting.
In collaboration with the Sector Manager, review the RH data on the quantitative and qualitative Activity Progress report on regular basis.
Objective 5
Participate regularly in internal and external coordination and Reproductive Health meetings at both LGA level and at state level when required.
Tasks & Responsibilities:
Coordinate with ACTION AGAINST HUNGER support departments for appropriate guidance on procedures such as recruitment, procurement, transport, cash withdrawal for program activities;
Ensure coordination and collaboration with other technical sector lead during all process of RH activities and training implementation such as development of training materials, data collection, monitoring and reporting tools;
Represent the organization in relation with local authorities, partners and other program stakeholders at LGA level in collaboration with the Senior Project Manager and other Sector Managers.
Objective 6
Additional responsibilities
Tasks & Responsibilities:
This job description is not intended to be all inclusive and the employee will also perform other related tasks as required and is responsible for reporting and communication of progress and achievement of the specific assigned task.
The employee should be flexible and adaptable with regards to the implementation of the daily work/activities.
The employee is expected to conduct all assigned tasks in a professional manner following Action Against Hunger Nigeria mission staff regulations and charter including promotion of gender equality.
Internal & External Relationship
Internal:
Senior Project Manager: line manager, exchange of information and collaboration.
Area Coordinator – Exchange of Information.
Nutrition and Health Regional Coordinators: exchange of information, technical support.
Sector Managers & team: close collaboration on planning and implementation; exchange of information.
Support team: exchange of information, collaboration and coordination.
External:
SPHCDA, State Nutrition/Health Officer, SMOH: exchange of information, coordination.
LGA Team/Health facility team/Community leaders: exchange of information, coordination.
UNFPA: capacity building, access to supplies and exchange of information.
Qualifications
Degree in Medicine with Reproductive Health Experience or with specialization in obstetrics or related field.
Minimum 3 years of experience in reproductive health in clinical and/or direct practice settings.
Skills and Experience
Essential:
Ability to build and maintain relationships with community members and leaders, partner agencies and key contacts in the government;
Strong sense of organization and attention to details;
Excellent training and technical skills in RH;
Experience conducting assessments and in using participatory approaches;
Strong communication skills and ability to write clear and concise reports;
Strong computer skills: must be competent in the use of Windows, MS office programs (Word, Excel);
Fluency in spoken and written English. Hausa and Kanuri will be an advantage.
Preferred:
Work experience in humanitarian settings with international NGO.
Strong familiarity with international guiding principles and best practices required, such as with MISP, IASC guidelines, and other guidelines on RH in conflict settings.
Application Closing Date
26th February, 2019.
The post Action Against Hunger | ACF-International Job Vacancy : Reproductive Health Training Manager appeared first on Jobs in Nigeria – http://jobsinnigeria.careers.