BeaconGate Limited Job Vacancy : Sales Executive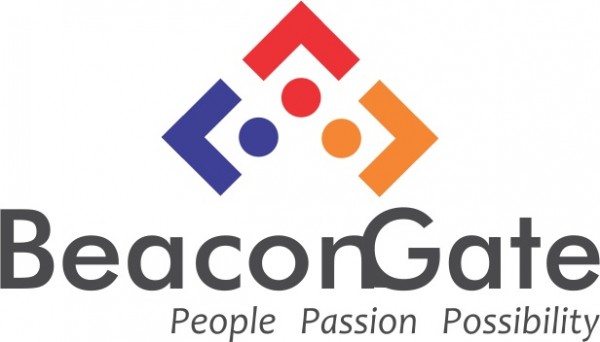 Beacongate Limited – The company is primarily set up to help transform the latent abilities and potentials of Entrepreneurs, Professionals and Executives and make them realize their full potentials as well as create leadership brands that would make them distinct. This involves using approaches that lead to self discovery, awareness of situations, empowering for positive actions and actualization of goals and visions. We offer customized solutions to meet your personal and business needs.
We are recruiting to fill the position below:
Job Title: Sales Executive
Location: Victoria Island, Lagos
Reports To: Managing Director

Responsibilities
Identifies business opportunities by identifying prospects and evaluating their position in the industry; researching and analyzing sales options.
Sells products by establishing contact and developing relationships with prospects; recommending solutions.
Maintains relationships with clients by providing support, information, and guidance; researching and recommending new opportunities; recommending profit and service improvements.
Identifies product improvements or new products by remaining current on industry trends, market activities, and competitors.
Prepares reports by collecting, analyzing, and summarizing information.
Maintains quality service by establishing and enforcing organization standards.
Maintains professional and technical knowledge by attending educational workshops; reviewing professional publications; establishing personal networks; benchmarking state-of-the-art practices; participating in professional societies.
Contributes to team effort by accomplishing related results as needed.
Requirements
HND or University Degree in a related discipline
Strong presentation skills
Negotiation skills
Persuasion Skills
Adept business knowledge
Abilities to organize.
Strong written and verbal communication.
Strong problem-solving skills.
Excellent people skills, ability to build rapport, business acumen and exemplary work ethic and integrity.
Strong organizational and planning skills, database management.
Pleasant and good natured disposition with a 'can do' attitude /willingness to assist around the office.
Must be smart, active and have a strong ability to handle work pressure
Other Requirements:
Minimum of 3-5 years' experience in Sales.

General skill-set:
Professionalism:Approaches others in a tactful manner; reacts well under pressure; treats others with respect and consideration regardless of their status or position; accepts responsibility for own actions; follows through on commitments.
Teamwork:Play a key team player role and set & example to team and others contributing to the success of achieving a shared goal.
Commitment:Manifesting a steadfast courageous and loyal commitment to the company and the team.
Attendance/Punctuality: Is consistently at work and on time; ensures work responsibilities are covered when absent; arrives at meetings on time.
Planning/Organizing: Prioritizes and plans work activities; uses time efficiently; plans for additional resources;
Judgment:Displays willingness to make decisions; exhibits sound and accurate judgment; includes appropriate people in decision making process, makes timely decisions and explains reasoning for decisions.
Productivity:Completes work in a timely manner; strives to increase quantity; works quickly and effectively with minimal supervisory oversight.
Salary
N45,000 – N50,000 monthly.

Application Closing Date 
6th March, 2019.
The post BeaconGate Limited Job Vacancy : Sales Executive appeared first on Jobs in Nigeria – http://jobsinnigeria.careers.