BREAKING! Atiku Abubakar's Bagman, Uyi Giwa-Osagie, Arrested For Money-laundering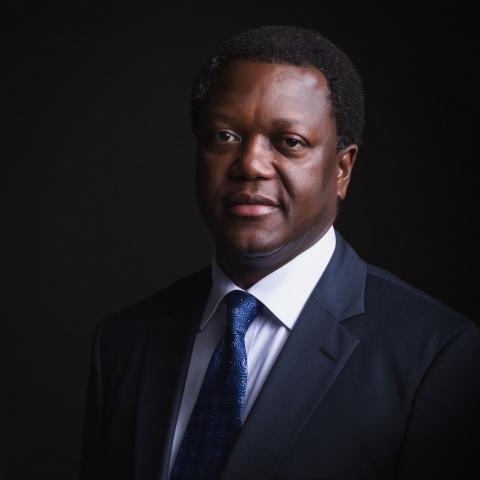 By Bayowa Olaniyi
Earlier today, the Economic and Financial Crimes Commission, EFCC, arrested Uyiekpen Giwa-Osagie, a close aide of Alhaji Atiku Abubakar, the People's Democratic Party, PDP, presidential candidate, for money laundering. Multiple sources privy to the news said that one of Uyi's runners was arrested with over $2million cash ostensibly meant for electoral purposes. Upon interrogation, the panic-stricken runner confessed that the money was meant for his boss, Uyi.
As you read, security agents have surrounded his office in Marina, Lagos, ransacking the entire place and questioning Uyi on how he came about such amount of cash. One of the sources disclosed that the arrest didn't come to Uyi as a shock and surprise because like a Mafioso, he has mastered the art of remaining under the radar while his 'boys' run the show on his behalf without any link to him.
From the popular Giwa-Osagie family of Edo State, Uyi is a silent force behind the former Vice President. Everybody that matters know he is the guy to court and defer to if you needed to get anything out of Atiku. Some even say Uyi virtually controls the much older man and determines who gets what and how close you can be with or get to him. Indeed, Uyi dishes out the goodies and dispenses favours depending on your closeness with him. A source said that even Otunba Gbenga Daniel, Director General of the Atiku Presidential Campaign Organization (APCO), gets things done faster with Uyi by his side than by himself.
Always everywhere with the perennial presidential candidate, in fact, he was among the few that followed Atiku on his recent controversial trip to Washington DC, U.S.A. The flipside to Uyi is that though cosmopolitan in looks, there are daggers in his smiles. Sources in the Atiku camp say Uyi has indeed been carrying on like Atiku's de facto Chief of Staff. He brooks no opposition from anyone and has no scruples crushing perceived enemies. 
"Uyi is a brash man and he has a way of talking down on people trying to get close to Atiku, not even top politicians are spared his acerbic tongue. Nobody likes him around here because of his superior and intellectual affectations," said a particular source.  The source said further that while Atiku is oblivious to the disruptive and polarising character Uyi is, the people around prefer to deal with him from afar or by proxy. His recent travail, sources said, may have more than enough to do with the presidential election rescheduled for Saturday, February 23rd. And President Buhari has zero tolerance for corruption of any kind.
Uyi is a University of Benin–trained lawyer and partner at the Africa Law Practice, a Nigeria-based, Africa business-focused firm that delivers the very best of African legal and advisory services. He is also described as an accomplished energy and commercial transactions lawyer, vastly experienced in corporate and investment law, and power, energy and infrastructure law and transaction structuring; and has served on several corporate boards straddling most sectors of the economic landscape.