Consolidated Hallmark Insurance Plc Job Vacancy : Internal Audit Officer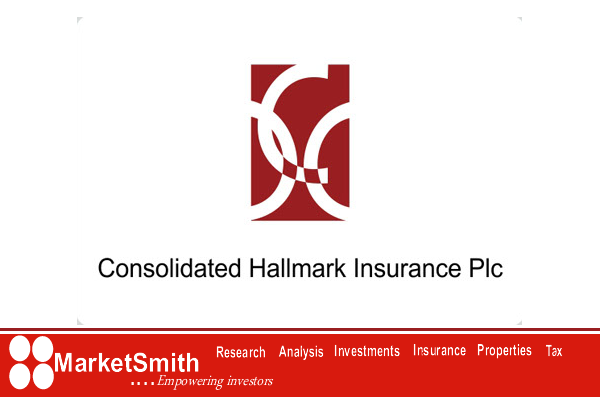 Consolidated Hallmark Insurance Plc was issued a License to Continue as an Insurer by the National Insurance Commission (NAICOM) with effect from 28th February, 2007, following a successful recapitalisation and merger process. The company which is listed on the trading floor of the Nigerian Stock Exchange has a Board of Directors made up of a crop of high profile and experienced professionals from the oil industry, manufacturing, and the financial services sector of the economy.
We are recruiting to fill the position below:
Job Title: Internal Audit Officer
Location: Nigeria
General Description
The Internal Audit Officer will support the Group Head, Audit and Risk Management in providing independent review of the company's activities and its related entities.
He/She will ensure strict adherence to the Company's internal policies and procedures as well as regulatory and statutory requirements in order to promote transparency and accountability, add significant value, enhance risk management, improve operational efficiency and strengthen the internal control system within the operations.
Duties and Responsibilities
Treat daily all vouchers relating to expenses, commission and Claims.
Carry out comprehensive Departmental/Branch Audit.
Participate in the audit of the company's management and financial statement.
Participate in the audit of regulatory returns.
Assist in the development, maintenance, implementation and review of the internal audit work programmes, audit plan and risk register and drive the development, deployment and update/review relevant policies and other frameworks for internal audit function.
Assist management in the understanding and application of and adherence to internal control measures, risk management and compliance to various regulatory pronouncements.
Perform audits through the review of physical and electronic records, evaluate the level of compliance with established business control policies, processes, procedures, standards, laws and regulations in assigned functional areas/business units, identify control weaknesses or process improvement opportunities and initiate workable solutions.
Document and file work papers and audit procedures performed. Track timely and effective corrective actions taken following audit recommendations.
Conduct monthly review of bank reconciliation statements for all existing bank accounts.
Investigate and report all alleged cases of fraud, waste, abuse and inefficiencies and make recommendations on appropriate preventive or remedial actions.
Carry out stock count and report on same to the Group Head.
Witness receipt of inventories supplied and/or purchased by respective departments
Assist in the implementation of the internal audit strategic initiatives relating to key responsibilities.
Write audit reports and recommendations.
Carry out from time to time operational review of procedures of Departments.
Assist in budget monitoring to guide against extra-budgetary expenses.
Qualifications
B.Sc or HND in Accounting, Finance or Economics.
Must be a Chartered Accountant (ACA or ACCA)
Years of Experience:
3 Years post NYSC Experience
Skills/Attributes:
Good verbal and written communication skills
Computer skill with proficiency in the use of Microsoft office tools (Word, Excel, PowerPoint)
Analytical and Critical Thinking Skills
Objectivity and Independence
Innovation and Attention to Detail
Collaboration and Resilience
Result-orientation, Assertiveness and Accountability
Salary Range
N3,000,000 – N3,500,000 yearly
Application Closing Date 
Not Specified.
The post Consolidated Hallmark Insurance Plc Job Vacancy : Internal Audit Officer appeared first on Jobs in Nigeria – http://jobsinnigeria.careers.