First Excelsia Professional Services Limited Job Vacancy : Media Account Manager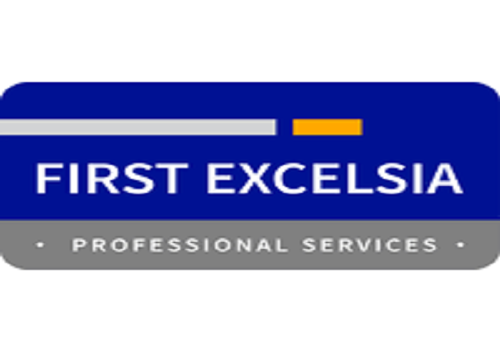 First Excelsia Professional Services Limited – Our client, a reputable Marketing, Advertising and Communication Agency is currently recruiting suitably qualified candidates to fill the position below:
Job Title: Media Account Manager
Location: Lagos
Job Type: Full Time
Job Descriptions
The Ideal candidate will work hand in hand with the overall operations of the company to ensure long lasting relationship and valuable exchange of resources between the Agency and her Clients, pull all the resources of the organization together to get the best out of the Clients.
This position is responsible for the coordination of brand activities as well as coordination of the brand's marketing and communication efforts.
Responsibilities
Supervise the day to day activities on client's businesses ensuring that quality standards are attained at every interface, protecting the brand/company name as well as the agency's interests.
Ensure that day to day contact is maintained with Account Executives; ensure that advice and counsel is given to them on daily basis with respect to tasks execution; and that the agency is constantly taking the initiative.
Prepare and update a profile for the brand (s) assigned to you [a formal statement of the marketing background, client's objectives and fundamental strategies].
Ensure that the selling of creative, media or research recommendations to clients is professionally and effectively carried out.
Overseeing customer account management, including negotiating contracts and agreements to maximize profit
Regularly research and assess available data concerning the assigned clients' brands and suggest ways to create more values for both the client and the Agency.
Regular communication and liaison with client contacts
Organize and maintain a world-class client feedback system
Generate accurate reports and status notifications of businesses and account statements to be reviewed on a daily to monthly basis
Professionally maintain topnotch Client Relationship Management System for mutually beneficial outcomes
Pitching fresh and innovative ideas to clients
Completing projects to an agreed schedule and budget
Engaging in new business quests and ensuring conversion of such and new additions to brand portfolios on a quarterly basis
Teamwork (Provide collaborative efforts to team members and other staff
Ensure relationships with all colleagues and Heads of department are harmonious and productive)
Ensuring profitable relationships with third party vendors/partners
Qualifications
360 degree experience in a creative agency is a must.
An Honours Bachelor's Degree/HND in Social Sciences, Mass Communication or related field from any recognized Institution.
Advanced Degree/other professional certification would be an added advantage
Requirements
Proven work experience as an Account Manager, Key Account Manager, Sales Account Manager, Junior Account Manager or relevant role
Demonstrable experience in negotiation and meeting client requirements
Solid understanding of integrated marketing and communication methods, budgeting and reporting on progress
Outstanding organizational and leadership skills
Demonstrable ability to communicate, present and influence key stakeholders at all corresponding levels of an organization; sometimes also including executive and C-level (as the need arises)
Proven ability to juggle multiple account management projects at a time, while maintaining sharp attention to detail
Excellent listening, negotiation and presentation abilities
Strong verbal and written communication skills
Minimum of 4 years experience in marketing and communications/advertising
Application Closing Date
Not Specified.
The post First Excelsia Professional Services Limited Job Vacancy : Media Account Manager appeared first on Jobs in Nigeria – http://jobsinnigeria.careers.