ICT HUB Job Vacancy : Website and Mobile App Development Intern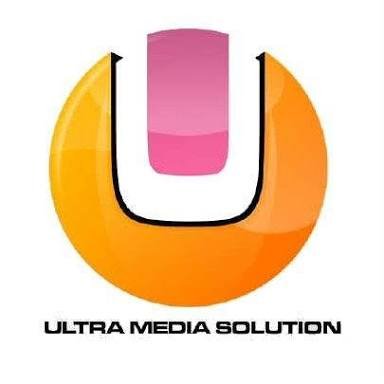 The ICT HUB is an ICT training firm with core competencies in Web and Mobile Application Development, Digital Media Marketing and other Creative Training.
We are recruiting to fill the position below:
Job Title: Website and Mobile App Development Intern
Location: Lagos
Job Description
The ICT HUB, Lagos is recruiting Interns for Website/Mobile App Development with offer of hands-on practical training and working environment that is guaranteed you hardly get anywhere else
This internship offers practical work experience and the opportunity to gain real-time, job ready experience with the technical operations in Web Design, Web App Development And Mobile App Development career in a vibrant Information and Communication Technology organisation
This internship will involve challenging opportunities, real technical projects, and interaction with staff of other departments which further helps to widen your career horizon.
Very important to Note:
This program is ONLY for serious individuals who have passion for Web/Mobile App Development. Our platform has trained and mentored (and still training) both paying trainees and interns who are already doing great in their careers and job placements
The program is not for any lazy individuals or with 'entitlement' mentality. We train with passion, dedication and robust knowledge impact that you find very hard to get in most training centers. Don't bother to apply if you are not double sure of what you want in world of advace ict!
This is a great opportunity to gain hands-on experience in the Web Design, Web App Development And Mobile App Development and is only for passionate, tech-savvy and dependable interns.
Breakdown of Training Package Available for Selected Interns:
HTML, CSS and Javascript
WordPress
Web App Programming in PYTHON, JAVA, PHP, LARAVELetc
Mobile Application Development – Android and iOS
Blogging
Search Engine Optimization
Google Analytics
Google Webmaster Tools
Websites site speed implementation
Graphics Designs – using Photoshop, Etc.
Method of Selection
The Web and Mobile App Internship Programme runs into two phases:
8 weeks of rigorous practical training, practical exercises, live projects coordination, team projects and presentations, and examinations. Candidates initially selected will be given a two-month intensive training, practical and real-time applications and projects daily monitoring by senior experts. Note that for this first two months, it is an unpaid internship program
After the initial two-month training, exams will be set in order to finally select creative, innovative and dynamic candidates who will work with the organisation on full time basis with remuneration attached.
The program can ONLY accommodate specific number of Interns and the internship training program is absolutely FREE.
Benefits of Internship
You get real-time 100% practical career training, practical work experience while also earning income remunerations
Highly dynamic team members to work with as well professional senior colleagues who will mentor you for a great career upliftment
Working in a fast-growing company with highly vibrant mission, exceptional service delivery and best customer service experience.
Requirements
Applicant mut have a functioning Laptop (not television laptop) to work!
A basic understanding of computer operations
Proficiency in computer applications
Conducting research via internet
Ability to prioritize tasks and efficiently manage time.
Ability to exercise good judgment and effectiveness in working with a high performing team
Strong oral and written communications skills
Ability to respond effectively to inquiries or complaints.
Ability to develop, maintain, and promote strong internal and external relationships
Ability to maintain professional (business casual) dress and grooming.
Functioning laptop to work!
Application Closing Date
28th February, 2019.
The post ICT HUB Job Vacancy : Website and Mobile App Development Intern appeared first on Jobs in Nigeria – http://jobsinnigeria.careers.