Ikeja Electricity Distribution Company Job Vacancy : Technical Work Specialist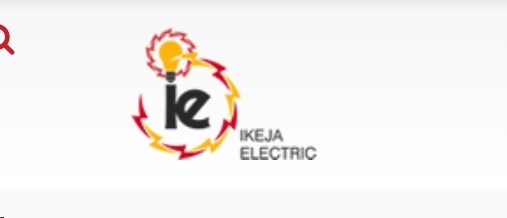 Ikeja Electricity Distribution Company (IKEDC) – Buoyed by a mission to redefine customer experience and be the provider of choice wherever energy is consumed, Ikeja Electricity Distribution Plc (Ikeja Electric), Nigeria's largest power distribution network powers lives and businesses with innovation and unwavering drive for excellence. The company began its new phase of growth and expansion on November 1st, 2013 following the handover of the defunct Power Holding Company of Nigeria (PHCN) to NEDC/ KEPCO Consortium under the privatization scheme of the Federal Government of Nigeria.
We are recruiting to fill the position below:

Job Title: Technical Work Specialist
Loaction: Lagos
Reporting To: Coordinator, Project and Works
Job Type: Full time
Role Purpose
Analysis of different technical proposals and site inspection.
Responsibilities
Undertaking technical feasibility tests for augmentation & installation of new 33 /11KV S / S.
Planning, drawing and designing of buildings and administrative structures at different sites.
Assist in tendering and bid process management
Approving the contractor's work plan and interpretation of designs and drawings of projects after checking their match with the standard specifications required.
Make estimation and review/ reassessment of cost for such project work
Participate in giving part of the required inputs in arriving at the estimations made for the specific job to be executed
Provide work direction as required to project execution of the facility and post completion analysis for either a single, large or numerous related project
Direct the overall control of contractors work and their compliance requirements.
Contribute to the evaluation of the contractors and material/ equipment suppliers required to complete assigned projects.
Ensure all contracts are administered in accordance with IE's contracting procedures
Monitor department's performance through Key Performance Measures.
Ensure provision of adequate resources for various activities of the department
Identify training needs of officials and arrange to provide the same.
Comply with Quality Management System / Occupational Health & Safety requirements including objectives and applicable regulations relating to assigned jobs
Assist in Carrying out any other duties as requested by the Head of Department.
Minimum Qualifications
Bachelor's Degree in related Engineering field (Electricity/Civil Engineering)
Master's Degree in Engineering field (Electricity/Civil Engineering) will be an added advantage
6-8 years experience working in technical/construction projects.
Technical Competencies:
Electricity Industry Regulatory Knowledge
Civil Engineering Design
Project Management
Technical Works
Technical Project Quality Assurance and Control
Safety and Health Compliance.
Behavioral Competencies:
Communication and Interpersonal Relations
Supervisory/Managerial Skills
Problem Solving and Decision Making
Managing Resources
Business Focus.
Application Closing Date
6th March, 2019.
The post Ikeja Electricity Distribution Company Job Vacancy : Technical Work Specialist appeared first on Jobs in Nigeria – http://jobsinnigeria.careers.