I'm Still An APC Member, Says Buba Galadima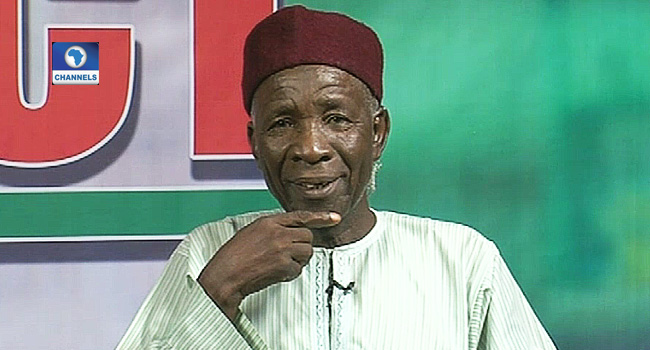 A spokesman for the Atiku Abubakar Campaign Organisation, Buba Galadima, says he is still a member of the All Progressives Congress.
Galadima said this on Thursday during his appearance on Channels TV's special election programme 'The Verdict', after he was introduced as a spokesperson for the Peoples Democratic Party (PDP) Presidential Campaign Council.
According to him, he remains a member of the party and Chairman of the faction known as the Reformed APC (R-APC).
"You have just opined that I have left the APC and I don't think that is correct.
"I am the National Chairman of the Reformed All Progressives Congress (R-APC)," Galadima said.
He further explained, "We have a memorandum of understanding with the PDP to produce a very good and excellent candidate that will deliver Nigeria and that is not questionable in law. Unless you will show me any statute of Nigeria that says if you are a member of another party, you cannot support another candidate."
Galadima said he was confident that Atiku would win in Saturday's election, judging by the turn out of supporters in various states including Kano and Buhari's home state, Katsina.
"He's got the support of  Nigerians, he's got the support of every sector Nigeria, irrespective of region, tribe or religion. Nigerians are for us. We believe that if there is a level playing ground, if there is fairness Atiku Abubakar will emerge as the next President of Nigeria come Saturday 23rd of February," he said.