International Medical Corps Job Vacancy : Finance Assistant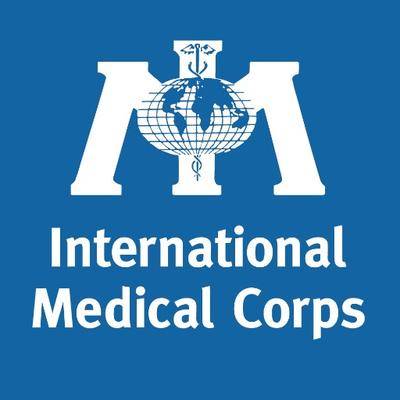 International Medical Corps is a global, humanitarian, nonprofit organization dedicated to saving lives and relieving suffering through health care training and relief and development programs. Established in 1984 by volunteer doctors and Nurses, International Medical Corps is a private, voluntary, nonpolitical, nonsectarian organization. Its mission is to improve the quality of life through health interventions and related activities that build local capacity in underserved communities worldwide. By offering training and health care to local populations and medical assistance to people at highest risk, and with the flexibility to respond rapidly to emergency situations, International Medical Corps rehabilitates devastated health care systems and helps bring them back to self-reliance.
We are recruiting to fill the position below:
Job Title: Finance Assistant
Location: Maiduguri, Borno
Job Summary
Finance Assistant provides day-to-day financial support on one or more programs/grants, including the processing of transactions, adhere to donor regulations and IMC policies and procedures, reporting, and assisting in financial analysis. Finance Assistant reports directly to Finance Manager.
Main Responsibilities
Accounting and Finance Support to Grant/Contracts
Prepare procurement request and ensure all approvals are secured and coordinate with Logistics department the delivery of service and goods.
Maintain proper filing and easy retrieval of finance documentation.
Ensure all documents are filled and stamped.
Ensure that all vouchers are scanned and uploaded into IMC Share file for Supervisor review and internal audit purpose
Any other duties as assigned by the supervisor or line manager.
Delivering results, applying technical and professional expertise, working effectively with others and communicating with impact.
Adhere to IMC and Donor regulations
Account for procurement transactions to ensure adequate supporting documentation, accuracy, and control over payments.
Conduct Daily, weekly and month end cash counts.
Payment of participant and other training, cash payments out of the office.
Update and Upload on cost point Daily cash transaction. Daily reconcile of cash and book balances.
Complete the monthly closing operation of the cash accounts after validation of Finance manager
Qualifications
Bachelor's degree in Accounting/Finance/Business
Chartered Accountant or other equivalent qualification will be an added advantage.
At least 1 year post NYSC or exemption experience with INGO
Experience with accounting packages
Skills and competencies in raising resources and achieving results in relief and development.
Ability to exercise sound judgment and make decisions independently
Team player and strong communication skills, both oral and written
Understanding of international relief and development principles and humanitarian issues.
Familiarity with International humanitarian operations, coordination structures, and the mandates of donors, UN agencies, and other NGOs
Ability to network and cultivate strong relationships with government, donors, partners, and other stakeholders
Competency in use of computers in a Windows environment including MS Word, Excel, and use of internet and email
Nigerian nationals only
Application Closing Date
28 February, 2019
The post International Medical Corps Job Vacancy : Finance Assistant appeared first on Jobs in Nigeria – http://jobsinnigeria.careers.