INTERSOS Nigeria Job Vacancy : Project Manager – CCCM/Shelter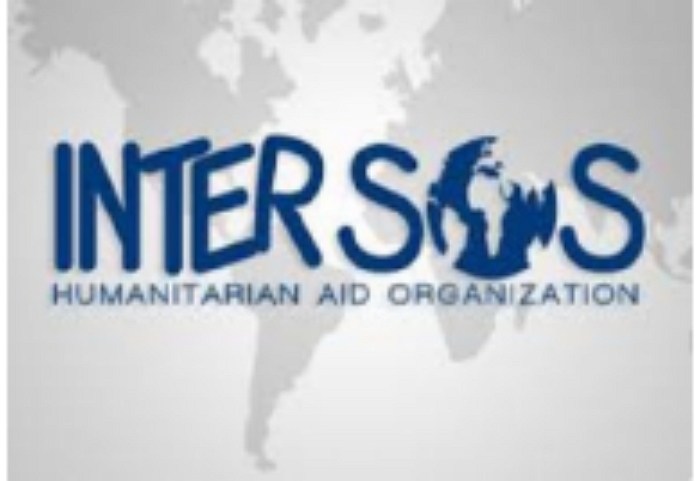 INTERSOS is an independent humanitarian organization that assists the victims of natural disasters, armed conflicts and exclusion. Its activities are based on the principles of solidarity, justice, human dignity, equality of rights and opportunities, respect for diversity and coexistence, paying special attention to the most vulnerable people.
We are recruiting to fill the position below:

Job Title: Project Manager – CCCM/Shelter
Job Code: SR-49-905
Location: Maiduguri with missions to the coordination office in Abuja and the field bases (Monguno and Ngala, Borno State)
Contract duration: 8 months
Starting date: 07/03/2019
Reporting to: Head of Base
Supervision of: Around 10 staff

General context of the project
Since 2009, the Boko Haram insurgency (herein, Armed Opposition Groups [AOGs]) has crippled north eastern Nigeria. Recent advances by the Nigerian Army and the Multinational Joint Task Force (MNJTF) have improved humanitarian access in 25 of the 27 Local Government Areas (LGAs) in Borno but have also revealed the extent of the crisis. After nine years of uninterrupted conflict, the country's crisis has been aggravated by high levels of poverty, marginalization, illiteracy and unemployment. The environmental degradation caused by the ongoing armed conflict and the acts of violence has contributed to lowering the standard of living of farmers who account for virtually all of the area's population.
Now in its ninth year, the crises in north east Nigeria remains one of the most sever in the world. In the three worst affected states of Borno, Adamawa and Yoba, 1.8 million people are internally displaced and human rights violations continue to be reported daily. Since military operations began in October 2017, the trend of new arrivals coming to accessible locations across Borno state has increased significantly, and at an alarming rate that has overwhelmed the capacity of humanitarian agencies. Borno, which is the most affected state in north-eastern Nigeria, continues to host the highest number of IDPs with 1,441,870 displaced persons (NIP 2019), and over 60% of them are living in host communities, making it harder to access them with assistance and putting additional pressure on the already stretched resources of these communities.
Many IDPs are still staying in unofficial shelters, unfinished buildings and makeshift accommodation, which are not under the coordination of the Government. The largest concentrations of displaced people staying in such locations are found in the newly liberated areas. Many of the communal and makeshift shelters are overcrowded and unsuitable in terms of water and sanitation facilities, cooking and privacy, especially for women. Furthermore, already poor host communities have been sharing resources with one of the largest IDP populations in the world for more than twelve months with little support and are now relying on negative coping strategies after savings and assets have been used up, which could lead to secondary displacement of IDPs. Monguno and Ngala are considered less privileged and the most deprived areas.
During the insurgency crises, both towns were destructed and devasted. Besides the situation, both locations are hosting a huge influx of IDPs, displaced from the outskirts and fled to seek safe and secure places to take shelters. Increasing insurgency in the areas forced the local communities to flee and seek safe and secure place for shelters which caused a huge influx of IDPs in the project focused areas. Most of the IDPs do not have access to safe and secure places even many of them are unregistered and are unable to receive humanitarian assistance from the service providers. The security situation is quite uncertain and volatile but despite these facts they are compelled to live in insecure places without having shelters.

General purpose of the position
The Project Manager will oversee the activities, Administrative, HR and Logistics component of the project, ensuring operations quality, strategic programming and planning, as well as strategic growth and strong external and internal representation and advocacy. S/he must be able to motivate and lead a diverse staff as well as effectively oversee the activities, budgets and partnerships.

Main Responsibilities and Tasks
Project Management:
Supervise implementation of project activities in a timely manner
Develop and manage the implementation of/adherence to work plan and M&E plans
Manage all financial resources allocated to the project, including budget holding responsibility, production of financial plans and cash forecasts and verification of budget vs. actual on a weekly and monthly basis
Manage all logistical procedures for the project in coordination with the Logictic Coordinator – ensuring INTERSOS and donor requirements are met and proper documentation is collected and maintained for all procurements
Ensure that reports are submitted to NHF as per the agreed reporting schedule
Ensure data is collected regularly to respond to agreed indicators
Develop budgets and project proposals for the CCCM and Shelter sectors in Borno State, in close coordination with the technical team and the Head of Base;
Carry out rapid assessments to investigate further programming opportunities inside Borno State;
Programme Quality:
Build capacity of INTERSOS in shelter sector, to meet minimum standards for CCCM and shelter programmes in Emergency, including training and mentoring of the staffs with the technical support of the senior management.
Technical support for CCCM/shelter activities throughout the programme providing insights to national and international staff on the standards including tools and methodologies.
Work with the mission CCCM and shelter team to strengthen the CCCM and shelter sector in INTERSOS Nigeria Mission.
Coordination:
Ensure 5W matrices are submitted to the State Clusters as per the agreed reporting schedule
Represent in close coordination with the HoB and the CCCM and shelter departments the program with national authorities, non-state actors, UN agencies, NGOs, donors, etc. in Borno State and in Abuja;
Human Resources:
Recruit and train national staff as required to achieve the project objectives;
Work with the HR and administration department to ensure all administrative procedures are followed for Staff in the field – updated personal details on file, accurate ToRs for each staff member, payrolls etc.
Education
Relevant degree on and/or equivalent CCCM and shelter working experience.
Professional experience:
At least 3 years of direct professional experience working as project manager on humanitarian project/programme
Prior work experience in INGO in humanitarian project management
Prior experience in working in complex emergency setting and insecure countries (desirable)
Professional requirements:
Ability to deal with short deadlines and working in an emergency context
Demonstrated leadership and interpersonal skills
Excellent computer skills (proven computer literacy, in particular proficiency with MS Office tools is a must)
Demonstrated experience in staff supervision and remote management models
Strong experience with monitoring tools and systems
Languages:
Fully proficient in written and spoken English
Personal requirements:
Ability to deal with stress and demanding working environment
Readiness to commit and adhere to the values, mission and vision of INTERSOS
Very strong interpersonal skills: strong communication and diplomatic skills
Excellent analytical skills, observation and analysis capacity
Attention to detail and structured way of approaching tasks (very organized).
Application Closing Date
5th March, 2019.
The post INTERSOS Nigeria Job Vacancy : Project Manager – CCCM/Shelter appeared first on Jobs in Nigeria – http://jobsinnigeria.careers.