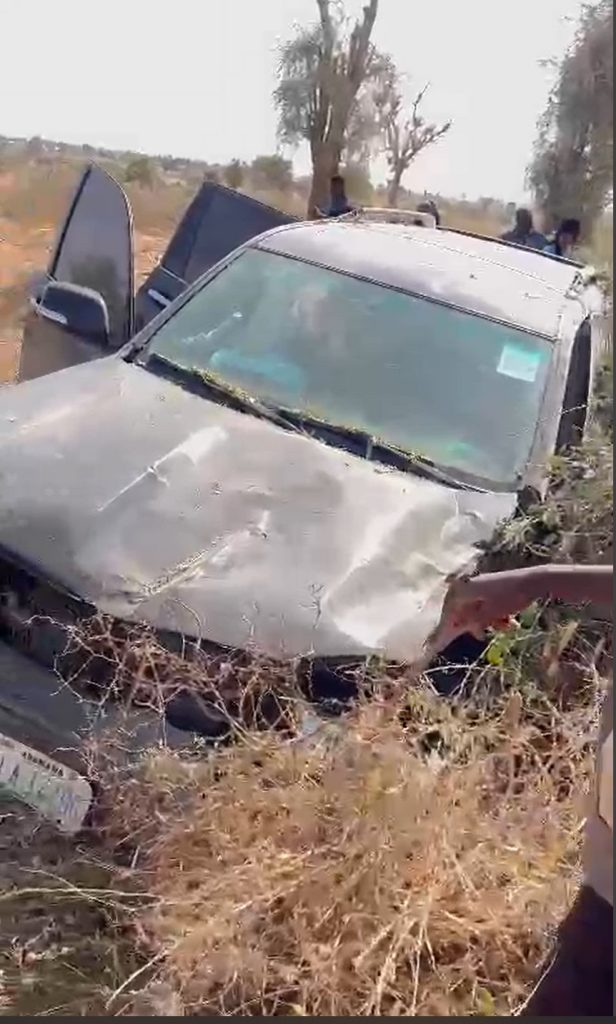 Peter Obi North East Campaign Team Survives serious accident, Perseveres Towards Victory.
The Peter Obi North-East campaign team has faced a harrowing ordeal in their journey towards the upcoming elections. The team was passing through a well-known kidnappers' den between Gombe and Yobe states, Nigeria when in an attempt to out-manoeuvre possible attacks, swerved, somersaulted and crashed into a gully. Thankfully no one was injured and the team is still fully set for the final lap of the journey.
Undeterred by the setback, the team continued their journey towards the main city of Maiduguri, determined to achieve a well-deserved victory for their candidate. The team's perseverance and bravery in the face of danger are a testament to their dedication and commitment to the campaign.
The Peter Obi North East campaign team has expressed their gratitude towards their supporters and the authorities who assisted them during the incident. They remain optimistic and focused on their mission to deliver a fair and democratic election.
As the election day draws near, the people of North East Nigeria will have the opportunity to exercise their right to vote and choose their leaders. May the principles of transparency, honesty, and integrity guide the electoral process, and may the people's voice be heard loud and clear.
Yusuf Ali,
Yobe Correspondent
FGN News