Procter & Gamble Nigeria Job Vacancy : Associate Scientist – Global Product Stewardship (GPS) Associate Scientist – Global Product Stewardship (GPS)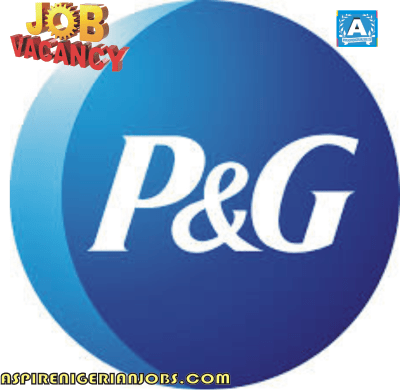 Procter and Gamble is one of the largest FMCG (Fast Moving Consumer Goods) company in the world with strong brands like Pampers, Ariel, Always, Gillette and Oral B just to name a few. We have been in existence for over 179 years globally and 24 years in Nigeria.
We are recruiting to fill the vacant position below:

Job Title: Associate Scientist – Global Product Stewardship (GPS)
Req No: RND00003961
Location: Lagos

Job Description
P&G is made of many individual brands, such as, Pampers, Head & Shoulders, Gillette, and Oral-B, to name a few. Our brands serve customers in different ways – but all with a focus on making people's lives a little easier.
Some of the best Researchers and Engineers develop our products for billions of consumers: Products of superior quality, Products that are safe for humans and the environment when used as intended and under conditions of foreseeable misuse, Products that are in compliance with regulations in the market place.
Do you want to be one of them?
We are looking for an Associate Scientist in the Global Product Stewardship (GPS) department. This department is responsible in ensuring our products are safe for consumers as well as the environment and meet regulatory needs around the world.
This role will be based at our Corporate Headquarters in Lagos, Nigeria with remote support provided to both Ghana and Cote d'Ivoire. Very occasional travel will be required.
Your Job
This individual is expected to work within a multi-functional internal team to provide and adhere to all necessary compliance criteria for all registration, regulatory and other Global Product Stewardship (GPS) needs in the Nigeria Selling & Market Organization (SMO) and partially West Africa region.
The job requires the ability to gather, organize and interpret data from different scientific disciplines and mostly from internal technical functions (R&D, QA, Safety, PD, etc.).
Also provide the necessary framework for influencing, managing and leveraging professional and regulatory relationships externally to deliver business results.
Qualifications
What Makes you an excellent fit:
Master's or BS degree (with 5-7years min experience in similar or related role) or equivalent in Life Science (Physiology, Biochemistry, Pharmacy, etc) or Chemistry. Other close disciplines with experience will be considered
Strong, proven track record of leadership and strong problem solving skills
Demonstrated ability to effectively participate and communicate with multi-functional teams and provide updates to management. Should have the ability to compile data, interpret and communicate in a simple and concise manner to both technical and non technical audiences
This role requires a high amount of interaction with other functions internally and strategic suppliers and agencies externally. Must have proven ability to work well with cross-functional team members
Must be self motivated with an ability to work independently when needed. Should be able to assess a complex situation, distil information, design a plan and communicate simply.
Application Closing Date
Not Specified.
The post Procter & Gamble Nigeria Job Vacancy : Associate Scientist – Global Product Stewardship (GPS) Associate Scientist – Global Product Stewardship (GPS) appeared first on Jobs in Nigeria – http://jobsinnigeria.careers.