SPIE Oil & Gas Services Job Vacancy : Senior Crane and Marine Equipment Engineer 2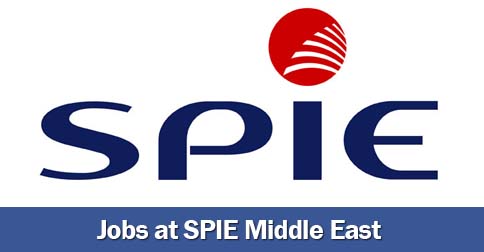 SPIE Oil & Gas Services (part of the SPIE Group) provides a complete range of services to some of the world's largest oil and gas companies through its network of offices in 25 countries across Africa, the Middle-East and Asia-Pacific.
Our turnover has more than doubled in the last few years thanks to the dedication of our 4,000 employees to whom we give training, recognition, and genuine opportunities for career development. In order to support this growth, SPIE Oil & Gas Services is always seeking talented individuals to join its teams
We are recruiting to fill the vacant position below:

Job Title: Senior Crane and Marine Equipment Engineer 2
Reference number: 2019-11114
Location: Port Harcourt, Rivers
Contract: Temporary work contract
Contractual hours: Full time
Contract duration: 1 Year

Job Description
To prepare all methods support and implementation of practice documents regarding preventive maintenance, inspections and testing to be performed on fleet cranes based on recognized best practice and applicable regulations.
To prepare and develop specifications for new cranes and lifting equipment based on recognized international standards.
Co-ordinate planned crane maintenance activities fleet-wide.
Manage specialized crane maintenance vendors interventions and contracts (BLM, Hydralift, Aero, Sparrow, Mape) within SMC frame agreements (including technical scope of work) where applicable.
Ensure the implementation and assurance of Company integrity management system compliance.
Liaise with classification societies/third party design offices where applicable.
Support JV asset installations for all related crane issues (specifically for new cranes, specification for upgrades and heavy lift works on cranes).
Liaise with crane manufacturers when required.
Participate in and/or lead investigations for all crane related incidents across the fleet.
Interface with JV asset HSEQ Department for all crane related issues.
Liaise with JV asset staffing regarding all related training issues and certification for crane operators.
Supervision, until completion, of 5-years major overhauls in all JV asset installations cranes.
Follow spare parts stocks with Warehouse and Procurement.
For all cranes, Winches (Food, Turbines, boat, etc.) & Work boat, Survival Craft, Lifeboat, life rafts, davits:

Review/Produce Maintenance Plan as per Vendor recommendations.
Review/Correct/Create corrected BOMs in SAP, establish MRP parameters.
Ensure equipment are certified by third parties.

To assist sites with routine troubleshooting, local emergency procurements.
To assist Procurement Department with clarifications.
To coach and train junior engineers in all aspect related to the maintenance of lifting and marine equipment.
Responsibilities
To ensure cranes and marine equipment reliability and availability according to safety standards.
To ensure operational engineering processes, inspection and maintenance are efficiently carried out in strict compliance with safety policies and procedures on all lifting and marine equipment.
To ensure lifting and marine equipment support, as technical authority to the JV field operations, is in accordance to Company rules and statutory regulation.
To analyse mechanical maintenance activities
Candidate criteria
Minimum level of experience required
10 years or more
Languages:
English (C-Professional working proficiency)
Application Closing Date
Not Specified.
The post SPIE Oil & Gas Services Job Vacancy : Senior Crane and Marine Equipment Engineer 2 appeared first on Jobs in Nigeria – http://jobsinnigeria.careers.