SPM Professionals Limited Job Vacancy : Head of Marketing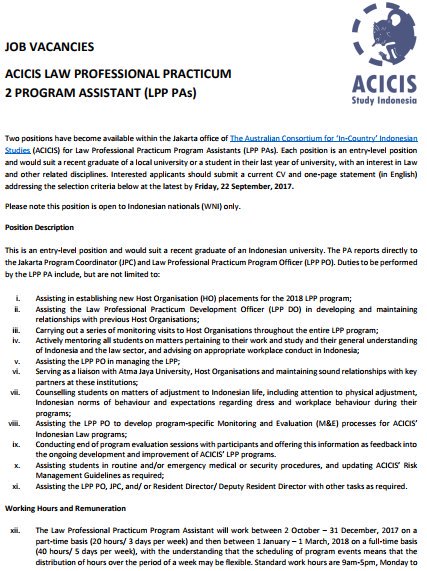 SPM is a firm with an unparalleled mix of strategic and technical expertise in business development, financial management, management consulting and corporate training programmes structured with industry specifics and functional applications.SPM has built for itself a reputation for producing results and a driven excellence culture for client's satisfaction both regionally and internationally.
We are recruiting to fill the position below:
Job Title: Head of Marketing
Location: Abuja
Job Description
Candidate must be a self-starting marketing manager and business developer, who is to oversee promotional events, improve client retention and currently be working as a Head, marketing manager, Head, executive manager.
The ideal candidate for this position must have a positive attitude, a tireless work ethics and an insatiable appetite for growth.
He/she is to manage the day to day marketing activities of the company, long term marketing /business development strategy for the company and ensures that the company leads in a competitive market.
Duties
Develop and drive sales initiatives to achieve set goals by mentoring and motivating the sales team
Developing, Enhancing, implementing of comprehensive Sales strategies & other promotional activities for various projects to create new markets, achieve targeted sales.
Implement a mechanism for evaluation & categorization of channel partners
Analyze and evaluate the effectiveness of sales enquiries, methods and results.
Oversee the development and management of internal sales operations & processes.
Regular analysis of sales trends & coming up with sales techniques that target the right market with the right tools.
Proposing & implementing sales promotion activities for the project.
Participating in negotiations & bringing deals to a closure.
Aggressively driving Sales Planning, Forecasting, and Sales & Customer Service Management
Devising new and innovative selling and promotional techniques/schemes
Competitor Trend Monitoring and Competitor Benchmarking in order to effectively balance competing priorities to full fill all customer expectations i.e., keeping abreast with competitor residential property offerings, pricing, location, quality, etc.
Educating the client with the market trends, keeping them aware with the rental returns and the price appreciation they may get after investing in our properties.
To scan the market, identify opportunities for business growth, prepare and implement growth plans
Delivering targeted top line as per the projects business plan by meeting sales targets.
Delivering positive customer experience to a distinguished client base
Job Requirements
Qualification and Experience:
Bachelor's degree in Marketing, Business Administration, Communications or related field. An MBA will be an added advantage
3+ years in sales ,marketing and business promotion
Ability to work unpredictable hours, including some evenings and weekends
Excellent communication and decision-making skills
Familiarity with online content marketing and social media development strategies
Skills:
Positive attitude at all times
Hard-working and committed to delivering results
Attention to detail and organization Skills.
Acceptable proficiency in English
Leadership and time management skills
Reputable University degree
Strong communications Skills.
Application Closing Date
28th February, 2019.
The post SPM Professionals Limited Job Vacancy : Head of Marketing appeared first on Jobs in Nigeria – http://jobsinnigeria.careers.