Willers Solutions Limited Job Vacancy : Customer Relationship Officer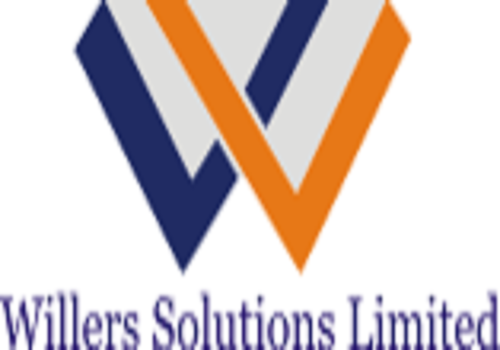 Willers Solutions Limited – Our client, an Internet Solution Provider (ISP) firm located in Lagos is looking to fill the position below:
Job Title: Customer Relationship Officer
Location: Lagos

Specialization
Client Relationship Management, Retention, Revenue Collection and Account Reconciliation.
Duties and Responsibilities
Provide optimum customer relationship as required to maintain and enhance existing business, resulting in repeat business, and preventing customer churning.
Escalation of all clients payment issues to assigned Sales Representatives for follow up in a timely manner
Follow up on all clients WHT remittance, collection of Credit Notes for remitted WHT from clients and internet subscription on a monthly bases.
Improve the overall customer relationship, delivering reliable administrative support and customer service.
Schedule and conclude status meetings with appropriate development resources and customers.
Provide proper account reconciliation and credit notes to customers for down time experienced.
Maintain complete and accurate customer correspondence data.
Assist sales team in business acquisitions, planning, retention and management.
Develop and update client related reports.
Identify and reports on continuing problems in an effort to minimize future negative customer impact.
Proactively follow up disconnected clients to get their links reconnected and resolve issues.
Manage customer portfolio to maximize relationship building opportunities.
Run periodic customer satisfaction survey.
Qualifications & Experience
B.Sc/HND in any related field or equivalent.
4+ years' Client Relationship experience. Preferably in an Internet Solution Provider client facing environment while being professional and Customer focused.
Stays calm under stress and proactive in problem solving.
Tactful, courteous, and possess the ability to build profitable relationship with Clients.
Active listener, articulate speaker, and adaptable to client peculiarity.
Great telephone etiquette; ability to hold a decent conversation over the phone, processing information received from clients and giving accurate responses clients.
Ability to function in a multi-tasking environment.
3+ years PC experience using electronic messaging systems (emailing, texting and chatting), office productivity software (such as Excel, Word processing, Microsoft Outlook and internet surfing).
Skills and Specifications
Fluency in English; excellent communication (Oral & Written) skills, interpersonal skills and superblistening skills.
Knowledge of account management and relationship building process; Prior experience in business development process will be an advantage.
Must meet strict deadlines.
Ability to type fast, receiving and sending large email correspondence to clients.
Ability to make large number of calls and receiving same from clients.
Excellent knowledge basic accounting principles; account reconciliation, Taxation (Withholding Tax & Value Added Tax application) and aggressively follow up on client's debts/revenue collection.
Good knowledge of invoicing and preparation credit notes to clients.
Application Closing Date
25th February, 2019.
The post Willers Solutions Limited Job Vacancy : Customer Relationship Officer appeared first on Jobs in Nigeria – http://jobsinnigeria.careers.