Atiku swears: Using A holy name? – Secret reason Atiku swore.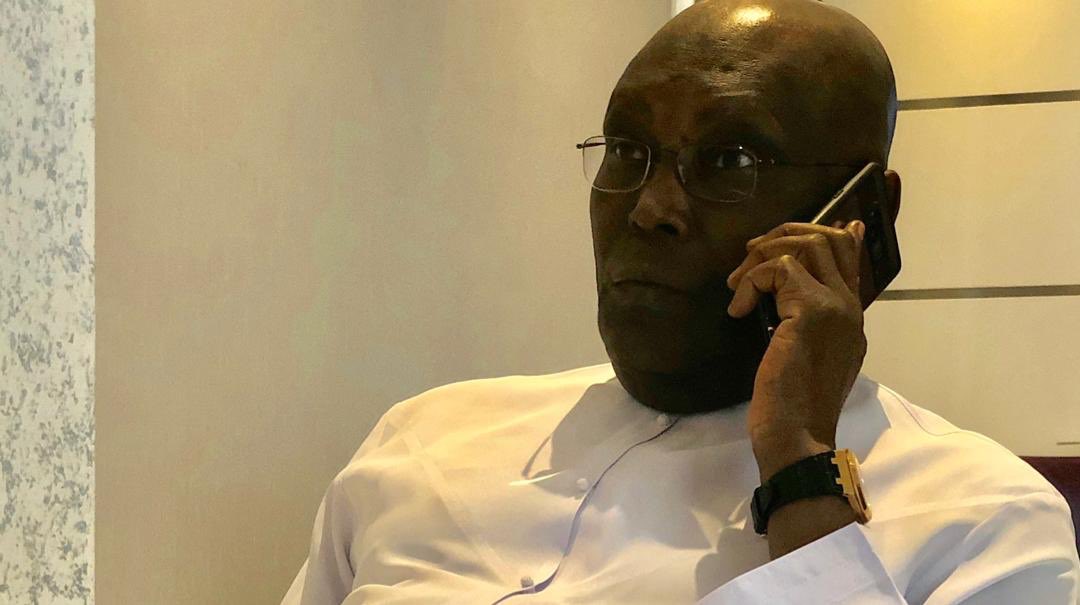 …."I swear, even if they are going to kill me, I will do it,"  Atiku.
HOW PROFITABLE IS NNPC? 
FACT CHECK: 
Nigeria's Oil & Gas exports alone are worth over 10 Trillion naira per annum;  
One single oil well may be worth Trillions of Naira.
An analysis of the foreign trade statistics obtained from the National Bureau of Statistics NBS for the second quarter of 2017  revealed that out of the total export earnings of N3.1 trillion for the second quarter of the year, oil and gas accounted for N2.43 trillion, while the non-oil sector accounted for the balance of N670bn. An extrapolation would reveal that Oil and Gas export would average Ten Trillion naira per annum (10,000,000,000,000/annum). This is what the international community and Atiku friends are after. Asides from that we have the entire infrastructure of the NNPC. Atiku can become the richest man in Africa with this deal.
Unfortunately 70% of allocation to states comes from NNPC. If eventually NNPC is sold to Atiku's friends as promised, definitely your salary has being sold off, your job also has being sold off.  Remember Niger Deltan's have huge quotas in NNPC subsidiaries. All these jobs will be reduced to make it more profitable.
 Our 2 QUESTIONS:
Why sell NNPC?
If NNPC is a good investment and your friends can make it more profitable why not make it profitable for Nigeria if you love Nigeria?
 2 IMPLICATIONS OF SELLING NNPC: 
All the oil wells, pipelines and structures will belong to the Waziri of Adamawa (Atiku) and  his own friends not Nigeria.
All the oil wells, the oil blocks etc will belong to Atiku and friends
This is the REAL SLAVERY for Niger Delta!
What did we expect from a so-called businessman Atiku?  We expected him to help NNPC become better NOT to  sell it to himself.
He rather says he must sell NNPC even if they (Nigerians) kill him!
Other Sectors killed by Atiku/Obasanjo
What happened to EDUCATION in Nigeria?  Atiku and Obasanjo allowed strikes to destroy the public Universities for the poor and spent Billions to establish Private Universities for the Rich. It is time to pay Atiku back for grounding schools and businesses to they can create their own profitable schools.
What did Atiku/Obasanjo do to Power sector? They made a case for $16 Billion dollars which they stole. No wonder they cannot trust themselves until they decided to come together to sell NNPC which is their Biggest deal till date!
Creating Intels and awarding it control over various ports in Nigeria was a brilliant business move by Atiku but how many other Nigerians are benefiting from Intels?
Let us be very wise or lose everything we have worked for.
I am a Proud Niger Deltan  and I say no to selling NNPC!!