COOPI Cooperazione Internazionale Job Vacancy : Technical Advisor – Social Protection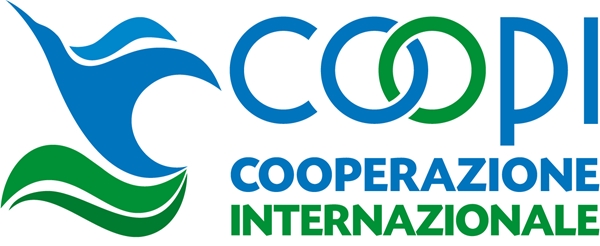 COOPI Cooperazione Internazionale, is a humanitarian, non-confessional and independent organization founded in 1965 in Milan, Italy. For more than 50 years we have been dedicated to breaking the cycle of poverty and to supporting populations affected by wars, socio-economic crises or natural disasters in their path to recovery and sustainable development, by making use of the professionalism of local and international operators, and through our partnerships with public and private bodies and civil society organizations.
We are recruiting to fill the position below:

Job Title: Technical Advisor – Social Protection
Location: Potiskum, Yobe
Duration: 3 months renewable
Starting Date: March, 2019
Context
COOPI started its operations in North-East Nigeria in July 2014 to carry out a rapid evaluation of the most relevant constraints suffered by the Internally Displaced People (IDPs) displaced by the food crisis and the Boko Haram insurgency in the Lake Chad Basin.
COOPI's aim is to support the most basic and pressing needs of communities affected by the conflict. COOPI is providing a multi-sectoral emergency response to the IDPs, returnees and host population focused on food security, nutrition, protection and education. COOPI main area of intervention is Yobe State but we are also present in Borno state.
Role Purpose
The Technical Advisor Social Protection is responsible and will lead the technical design and ensure technical quality of Social Protection component of the project.
Responsibilities
Under the direct supervision of the Project Manager, he/she provides overall technical oversight to the EC/EU funded integrated project and supports project consortium partners for technical design and quality of Social Protection activities;
He/She ensures coordination with consortium partners' components such as conflict management, peace building and livelihoods;
He/She works with consortium lead and partners to maintain and update technical part of social protection component;
He/She drives critical assessments, validates targeting and conduct baseline and coordinate with other actors and the Yobe State government;
He/She designs and conducts Youth Labour Market assessments during the inception phase of the programme to ensure the programme specifically considers the differing needs of all sections of the community;
He/She conduct value chain assessments and exploring specific constraints in otherwise viable market systems that can improve access to and participation in select agricultural and livestock value chains for marginalized populations, and improves the delivery and access of critical goods and services;
Technical Advisor Social Protection will conduct an initial mapping of the existence, criteria and quality of safety net services in each of the LGAs;
He/She oversees Social Protection component and ensures that livelihood and conflict management and mitigation activities are phased so that coping capacities built through Social Protection activities become strong adaptive capacities;
He/She works closely with Monitoring, Evaluation, and Learning Advisor hired by lead consortium partners that to ensure oversight for all monitoring and evaluation across all activities and implementation;
He/She prepares a ToT package including Training manuals and training-of-trainers to be shared with relevant agencies to ensure that trainings can be stepped down post project life cycle;
He/She designs and provides training and technical assistance to build the capacity of government agencies;
In cooperation with the Project Manager, finalizes the data provided by his/her team, supports the preparation, in compliance with the deadlines, of the reports expected by the donors and by the partners;
He/She coordinates the overall social protection component: supervises the its effectiveness and efficiency; monitors the accuracy and efficiency of activities;
He/She represents COOPI with the local / State authorities, consortium lead and partners;
He/She follows and enforces all COOPI codes of conduct and policies (globally and in-country);
He/She performs any other duties as requested by the supervisor.
Requirements
Relevant academic and professional background in Social Protection focused humanitarian programs;
At least 5 years of working experience in/with INGO on Social Protection, Conflict Management & Peace Building and Livelihoods/ FSL area. Experience managing social protection and livelihood development activities as a+;
Proven interest & commitment to humanitarian and development principles and a demonstrable understanding of conflict/post conflict development contexts;
Expertise in technical assessments and mapping;
Strong experience in Social Protection systems market system development and livelihoods;
Knowledge of Conflict management and mitigation;
Ability to plan, organize work, communicate and reports effectively (both in writing and verbally);
Proven ability to prioritize tasks and meet deadlines;
Team player, effective communicator, successful negotiator, creative and analytical thinker, active learner, able to work in a multicultural environment;
Demonstrated success in community resilient programs and technically sound in Cash transfers, capacity building and other social protection components;
Excellent communication skills, calm, with a good sense of working in inter-cultural environment;
Proven commitment to accountability practices;
Ability to function effectively under stressful conditions such as heavy workloads, and deadlines;
Excellent Microsoft Office applications skills (Excel, Word, Power point, Emails, Skype, Web researchers);
Knowledge of and adherence to COOPI Code of Conduct, understands other international development guidelines.
Application Closing Date
28th February, 2019.
The post COOPI Cooperazione Internazionale Job Vacancy : Technical Advisor – Social Protection appeared first on Jobs in Nigeria – http://jobsinnigeria.careers.