Cultivating New Frontiers in Agriculture Job Vacancy : Agribusiness Specialist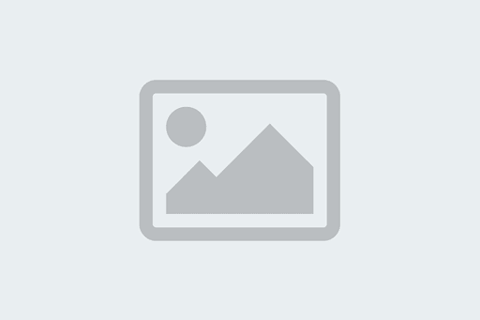 Cultivating New Frontiers in Agriculture (CNFA) is an international non-profit organization headquartered in Washington, D.C. and Brussels, Belgium with offices in 16 countries throughout Africa, Asia and Eastern Europe.
We work with businesses, foundations, governments and communities to build customized local and global partnerships that meet the world's growing demand for food. Since our inception in 1985, we have designed and implemented enterprise-based, agricultural development initiatives to facilitate market access, enhance agribusiness competitiveness, increase productivity and improve access to inputs and credit across 45 countries worldwide.
We are recruiting to fill the vacant position below:
Job Title: Agribusiness Specialist
Location: Abuja
Position Description
Reporting to the Deputy Chief of Party, the Agribusiness Specialist will work with agricultural enterprises of all sizes along the rice, maize, soy, fish and cowpea value chains to increase agribusiness investment and access to finance. Leading the Agribusiness Unit, s/he will oversee the regional agribusiness offer and a team of six (6) State level Agribusiness Coordinators.
The Agribusiness Specialist will work directly, and through the cadre of Agribusiness Coordinators, with large established agribusinesses ('Lead Firms") in the target value chains, in addition to their key regionally located suppliers, distributors, service providers, MSMEs, smallholder farmers, and other service providers within their value chains.
Serving as the Project's main lead generation engine, the Agribusiness Specialist will help identify (i) the most critical legal and/or regulatory burdens constraining the partner firms' growth and competitiveness, (ii) valid and justified access to finance requirements of the Lead Firms and their value chain partners (e.g. smallholder farmers, farmer associations, inputs dealers, aggregators, transport and storage firms), and (iii) potential agribusiness investment opportunities.
As a member of the Project's Executive Team, this position will require close coordination with the other Project leaders such as the 3 Component Leaders, M&E Specialist, and Strategic Communications team.
Program Description
The five-year USAID Feed the Future Nigeria Agribusiness Investment Activity, implemented by CNFA as part of the United States Government's Feed the Future Initiative, strengthens the business enabling environment to promote private sector investment in agriculture. To achieve this goal, the activity focuses on three interrelated components: improving the ease of doing business in the agricultural sector; broadening access to finance by mitigating the credit risks of agribusinesses; and promoting investment opportunities for agribusinesses to expand and scale up operations. In line with the U.S. and Nigerian Government's commitment to growing the non-oil based economy, these efforts will increase the quality, quantity, market access, and diversification of Nigeria's agribusiness sector.
Beginning in December 2018 and closing in 2023, this $15.6 million project aims to integrate thousands of small and medium enterprises (SMEs) and producer organizations as high-performing commercial actors in the value chains for rice, maize, soy, aquaculture, and cowpeas. As a result of streamlined regulations, more effective policies, improved production and processing practices, and significantly increased finance and investment flows, the project will increase the competitiveness and returns of both large and small sale agricultural enterprises. Employing a value chain approach, the Agribusiness Investment Activity aims to facilitate $100 million in new investment and $75 million in finance across the 5 crops in 7 designated States: Kaduna, Niger, Kebbi, Benue, Delta, Ebonyi, and Cross River.
Duties and Responsibilities
Providing oversight to the field based agribusiness coordinators in Benue, Cross River, Delta, Ebonyi, Kaduna, Kebbi, and Niger States to ensure a high level of regional interest and awareness of the Project, and subsequently a steady volume of high quality leads (e.g. potential agribusiness loans and investments) are generated;
Organizing forums and meetings, including but not limited to Project launches, policy reform focus groups, and agribusiness lending stakeholder roundtables, with Nigerian government officials, business associations, business development service providers, investors, financial institutions, and SME's at the Federal as well as State level;
Ensuring that stakeholders and beneficiaries are aware of and interested in collaborating with the Project, resulting in the Project's ability to capitalize on any shared efficiencies;
Meeting with agribusinesses to develop a strong understanding of the legal, regulatory, and other barriers constraining agribusiness finance and investment in each crop/location, and in association with the Enabling Environment Policy Unit, actively contribute to the development of a clear and coherent vision for the reduction of these barriers to project leadership;
Leading a team of six (6) agribusiness coordinators and one regional agribusiness officer that serve as the Project's lead generation division for investment and financial transactions; and
Backstopping and supporting other long- and short-term specialists.
Qualifications
Relevant specialist post-graduate degree in Economics, Agricultural Economics, Business Administration or another related field;
At least (10) years of relevant, progressively responsible experience is required;
Proven track record in developing, analyzing, and implementing projects focused on agribusinesses, agricultural finance, and agricultural value chains;
Demonstrated experience in facilitating private-sector investments and familiarity with the workings of government legal and regulatory frameworks at the National and State levels;
Demonstrated experience in Sub-Saharan Africa, or Africa as a whole, is an advantage;
Experience effectively managing and supporting a team of long- and short-term domestic and international specialists
Able to maintain a rigorous focus on project deliverables, indicators and results, including being able to engage stakeholders to capitalize on any shared efficiencies; and
Excellent oral and written communication skills in English is required, knowledge of local languages is an advantage.
Application Closing Date
Not Specified.
The post Cultivating New Frontiers in Agriculture Job Vacancy : Agribusiness Specialist appeared first on Jobs in Nigeria – http://jobsinnigeria.careers.