One Acre Fund Job Vacancy : Program Rotation Manager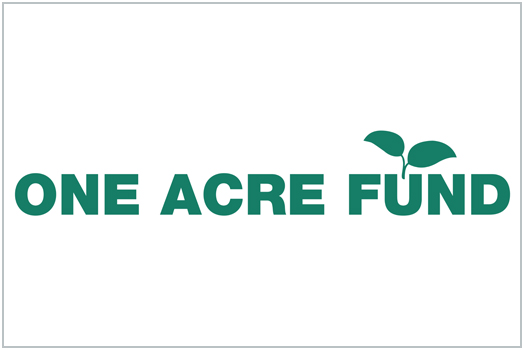 One Acre Fund is a non-profit social enterprise that supplies financing and training to help smallholders grow their way out of hunger and build lasting pathways to prosperity.
We are recruiting to fill the position below:
Job Title: Program Rotation Manager
Location: Nigeria (Rotates based on organization priorities)
Team: Internal Consulting
Location Type: Field
Duration: Full-time job
Career Level: Executive Leaders
Sponsor International Candidates: Yes

Job Description
We are seeking mid-career / leadership level candidates interested in a role designed to meet this strategic objective.
The position is a way for world class management professionals to make immediate contributions to the highest-priority challenges facing the organization. In turn, the role offers superior professional growth by providing rapid exposure to the full breadth and depth of One Acre Fund's functional leadership opportunities, preparing candidates for an eventual permanent executive leadership role in the organization.
Concretely speaking, a typical track would involve plugging into a progression of high-priority leadership roles, followed by the opportunity for a permanent posting or further rotations depending on the candidate's interests:
First 12-24 months: Rotate between several – 6-month long management posts
Subsequently: Permanently fill a role of particular interest for the candidate and priority for the organization
Roles and Responsibilities
Program Rotation Managers/Directors will work closely with One Acre Fund's leadership (especially the head of the internal consulting team) to collaboratively identify, prioritize, select, and scope rotations. Generally we will aim to do this with a fair amount of flexibility according to organizational need and the staffer's goals. For example, rotations may be extended or truncated, or a rotational candidate may specialize within certain teams.
Examples of possible rotations include:
Interim country leadership: Help to fill the shoes of a departing Country Director or Deputy Director. Provide seasoned leadership to one of our impact-generating programs during a time of transition, in turn allowing One Acre Fund to take time to find a perfect permanent candidate or being considered yourself.
New department standup: Rotation Managers can be tasked with developing new capacities for One Acre Fund, like standing up a new Global Field Operations team or organizing a global approach to a new impact stream like agroforestry.
Program expansion: Lead a new program expansion, i.e. a new country or a new region, conducting initial pilot operations, recruitment, marketing, and setting up systems. Alternatively, launch a new business model or product offering in an existing market, like setting up an agrodealer operation.
Department leadership: Shore up a mission-critical department during a period when it would benefit from enhanced strategic leadership. By definition this could include many One Acre Fund departments, but for illustrative examples consider our high-priority initiatives within Logistics and Field Operations.
We see the Program Rotation Manager/Director position as an opportunity to bolster One Acre Fund's ranks of seasoned executives; staff who will be positioned to take on critical positions in the organization. Selected candidates will confront the full gamut of leadership challenges of a rapidly scaling social enterprise while receiving intensive professional development support from one of the organization's senior leaders.
Qualifications
We are seeking multiple exceptional professionals with exceptional professionals with 5+ years of relevant work experience and a demonstrated passion for our mission. Candidates who fit the following criteria are strongly encouraged to apply:
At a minimum, a Bachelor's degree is required for this position with strong demonstrated previous work experience.
Functional flexibility – An entrepreneurial mindset and the ability to hit the ground running and start adding value quickly upon taking up a new rotational role
Geographic flexibility – At least in the first 12-18 months, the ability to relocate will be important as One Acre Fund has high-priority work across eight countries in sub-Saharan Africa. This includes willingness to live outside capital cities, close to our customers, as this is where initial rotations will be based.
Demonstrated leadership experiences, enthusiasm for learning, and openness to feedback
Track record of producing concrete business outcome at scale
Experience managing large, cross-functional teams, especially sales, operational, and field teams
Exceptional analytical skills, able to work with quantitative information, exercise judgment and make decisions in a context of uncertainty, and use data effectively to drive strategy
Ability to build teams and collaborate with colleagues from diverse backgrounds
Language: English required, French a plus in Rwanda and Burundi. Swahili-speakers are particularly encouraged to apply.
Compensation/Benefits
Commensurate with experience
Health insurance, housing, annual flights and other quality of life benefits
Career Growth and Development
A Program Rotation Manager will receive:
An assigned mentor from One Acre Fund's senior leadership who remains consistent from rotation to rotation in order to provide longer-term career growth and anchoring in the organization
Projects that cut across geography and business units for a truly comprehensive work experience
Challenging work assignments that target both critical organizational projects and your own leadership development goals
We have a strong organizational culture of constant learning and growth – put simply, we continually invest in developing our people. You'll have weekly check-ins with your manager, access to mentorship and training programs, and regular feedback on your performance. We hold career reviews every six months, and set aside time to discuss your aspirations and career goals. You'll have the opportunity to shape a growing organization and build a rewarding long-term career.

Application Closing Date
Not Specified.
The post One Acre Fund Job Vacancy : Program Rotation Manager appeared first on Jobs in Nigeria – http://jobsinnigeria.careers.