Safety Consultants & Solutions Provider Limited Job Vacancy : Lead Design/Quotation Engineer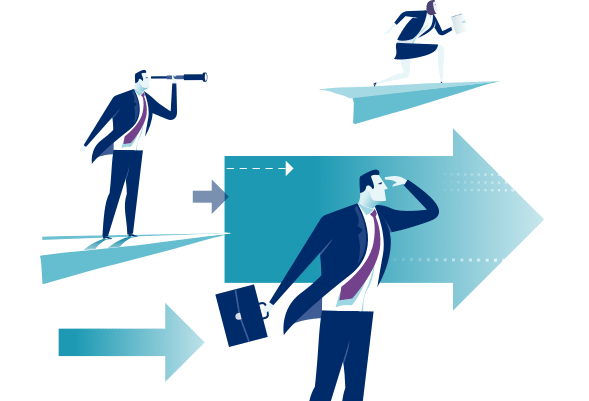 Safety Consultants and Solutions Provider Limited, is established to provide cost effective, integrated safety consultancy solutions and services. Our key strengths are in Fire Safety, Process Safety, HSE/MS Training, Technical Safety, Occupational Safety, Environmental Management Safety, Construction Safety and Pipe Integrity management.
We are recruiting to fill the position below:
Job Title: Lead Design/Quotation Engineer
Location: Lagos
Reports to: Head of Operation
Grade Level: Manager II Step I

Job Summary
The Job holder will be responsible for drawing up full technical quotations, from design to final cost, based on the customer's specifications.
Quotation requests are made for the most fascinating and wide-ranging projects. The role will require you to visit project sites, clients' offices and other relevant locations. Conduct research to solve practical engineering problems and improve efficiency. Mentor other Design Engineers and assist project management when essential.
Key Roles & Responsibilities
Coordinates all Activities in the Engineering unit.
Leads in the preparation and analysing of all designs and quotations
Conducts site inspections
Thoroughly analysing clients' specifications and highlighting the main points. If necessary request additional clarification or information from the Technical Sales department.
Converting the specifications to standard datasheet, making it user-friendly for the junior design team.
Working out the quotation by producing an initial design (both electrical and mechanical).
Compile a summary of all the technical parameters for the client.
Acting as a point of contact for the Technical Sales & Marketing team and clients to support them with technical information.
Supporting the project department when your quotation is accepted and is followed up with an order.
Monitor and train junior engineers on designs, software, and SCSP processes.
Oversee testing and design of assigned project and product line.
Design systems taking into account cost, availability of materials, strength and maintenance requirements, appearance and impact on the user and on the environment.
Use computer-aided (CAD) to assist in design and drawing.
Analyze project or equipment specifications and performance requirements to determine designs which can be produced by existing manufacturing or processing facilities and methods.
Provide technical information concerning manufacturing or processing techniques, materials, properties, and process advantages and limitations which affect long range product engineering planning.
Confer with personnel and customers to clarify or resolve problems, and develops design.
Prepare or direct preparation of product or system layout and detailed drawings and schematics.
Direct and coordinate manufacturing or building of prototype product or system.
Compile and analyze operational, test, and research data to establish performance standards for newly designed or modified equipment or product.
Analyze test data and reports to determine if test design meets functional and performance specifications.
Confer with other engineering personnel and prepare design modifications as required.
Any other assigned roles by the Management.
Qualifications
Bachelors or Master's Degree in Mechanical Engineering or a relevant and equivalent engineering discipline.
Demonstrate a personal commitment to Quality, Health, Safety and the Environment
Apply SCSP, and where appropriate Client's, Quality, Health, Safety & Environment Policies and Safety Management Systems.
Promote a culture of continuous improvement, and lead by example to ensure company goals are achieved and exceeded.
Ability to present in front of clients and senior leadership as necessary.
Working knowledge and familiarity with NFPA standards.
3D design software experience required.
Minimum Experience:
7 plus years' experience designing fire safety engineering equipment.
Competencies:
Ability to work independently and as a team.
Excellent knowledge of AutoCAD is required.
Ability to interface with professionals of all levels and possession of leadership skills.
Intermediate problem solving and project management skills.
Leads, coordinates, negotiates and knows how to take decisions when necessary
Has technical knowledge and is profit minded.
Good communication and writing skills.
Ability to prioritize and schedule work to meet deadlines.
Excellent communication & reporting skills- written and oral.
Key Interfaces:
Main Contractors
Sub-contractors
Clients' representatives
Operations Team
Technical Sales Team
Travel Time:
The job requires 75% travel time from the job holder.
Language:
Proficiency in English Language (Written & Spoken) is a must.
Knowledge of one or more international language is added advantage.
Ability to speak other local Nigerian languages is a plus.
Any location within and outside Nigeria where SCSP has Project sites.
Application Closing Date
21st February, 2019.
The post Safety Consultants & Solutions Provider Limited Job Vacancy : Lead Design/Quotation Engineer appeared first on Jobs in Nigeria – http://jobsinnigeria.careers.