Safety Consultants & Solutions Provider Limited Job Vacancy : QS/Cost Estimator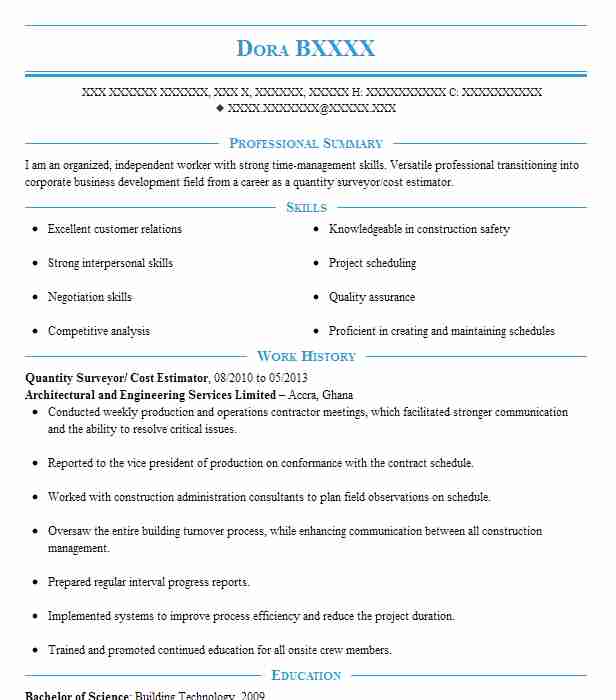 Safety Consultants and Solutions Provider Limited, is established to provide cost effective, integrated safety consultancy solutions and services. Our key strengths are in Fire Safety, Process Safety, HSE/MS Training, Technical Safety, Occupational Safety, Environmental Management Safety, Construction Safety and Pipe Integrity management.
We are recruiting to fill the position below:
Job Title: QS/Cost Estimator
Location: Lagos
Reports To: Managing Director
Grade Level Assistant Manager 11, Step 111

Job Objective
To manage all contractual and financial aspects of projects, ensures projects are completed within projected budget and prepares cost estimates for products and services to aid in bidding on or determining prices of products, items and/or services for quotation preparation and submission.
Key Roles & Responsibilities
Analyse Designs/Technical Drawings and other Documentations to Prepare Time, Cost, Materials and Labour Estimates
Prepares Tender Documents, Contracts, Budgets. And Bills of Quantities.
Track Changes to Designs, Installations and Adjusting Budget Projections Accordingly.
Assess Cost Effectiveness of Products, Projects or Services, Tracking Actual Costs Relative to Bids as Projects Progress.
Liaise with Client, Project Manager, Project Engineer, Engineering unit and Sub-Contractor to Monitor Project progress.
Keep Track of Any Variations To The Contract That May Affect Costs And Prepare Profitability Reports.
Perform Risk, Value Management and Cost Control Role on Projects
Prepare and Analyse Cost For Tenders
Prepare Estimates to be used for Planning, Organizing and Scheduling work.
Prepare Cost and expenditure Statements at every Milestone Reached throughout the Duration of a Project.
Set Up Cost Monitoring and Reporting system
Establish and Maintain Tendering Process and Conduct Negotiations.
Evaluates Tender Documents to Ensure Sufficient Information is Available to Prepare Tenders.
Prepares Material Take Off Quantities
Undertakes Pricing and Evaluation of All Materials Needed for a Project before Bid or Quotation is Prepared.
Carry Out Material Procurement Take Off.
Participates in Site Inspections
Responsible for Preparation of Valuations and Variations all Projects
Responsible for Certification of Sub-contractors Valuations and Final Accounts.
Any other assigned tasks by the Management.
Qualifications
A good Degree/Higher National Diploma in Quantity Survey, Structural/Civil Engineering or relevant discipline.
Must Be 35 years and above
Any location within and outside Nigeria where SCSP has Project sites and Office
Minimum Experience:
5 years relevant work experience in Cost Estimation and Valuation.
Competencies
Should have a Thorough Working knowledge of Mechanical, Electrical, Civil and Fire Engineering
Expert knowledge of Applicable Codes and Regulations
Strong Negotiation Ability
Excellent communication skills for interfacing with internal and external contacts
Excellent Problem-solving Skills
Ability to Manage Multiple Briefs Simultaneously – Both Short and Long Term.
Responsive to Changing Demands
Detail Oriented, a Methodical Approach to Work and Strong Analytical Skills.
Extensive knowledge of Standard Engineering Practices, Techniques, and Procedures
Strong Organizational Skills and Ability to Plan and Schedule Work
Proficient in the Use of Computers for Making Engineering Calculations
Ability to Deal Directly with Clients and the Their Design Team
Flexibility to Work Across all Areas of SCSP Business and Hours to Meet the Challenging Requirements of the position.
Broad knowledge of precedents in the specialty area and practices of related specialties.
Must work well with little supervision individually and in a team environment.
Knowledge of Microsoft office suite.
High Degree of Personal Motivation
Key Interfaces:
Main Contractors
Sub-contractors
Clients' representatives
Operations Team
Procurement Team
Technical Sales Team
Travel Time:
The job requires 80% travel time from the job holder.
Language:
Proficiency in English Language (Written & Spoken) is a must.
Knowledge of one or more international language is added advantage.
Ability to speak other local Nigerian languages is a plus.
Application Closing Date
21st February, 2019.
The post Safety Consultants & Solutions Provider Limited Job Vacancy : QS/Cost Estimator appeared first on Jobs in Nigeria – http://jobsinnigeria.careers.