Sahara Group Limited Job Vacancy : Head of Information Technology (IT)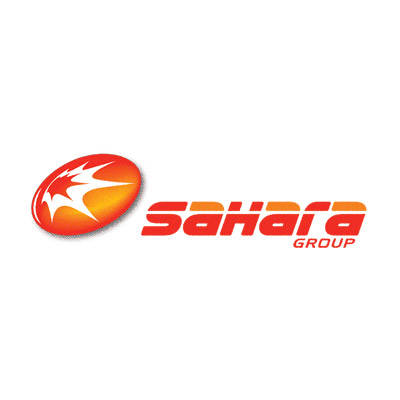 Sahara Group nutures businesses in the energy sector. These companies operate essentially within the energy industry and its associated sub-sectors. The Group consists of individuals, who are determined to make a positive impact on the business environment.
We are recruiting to fill the below position:
Job Title: Head of Information Technology (IT)
Location: Ikoyi, Lagos
Department: Information Technology
Job Type: Full Time
Purpose Statement
Articulate, manage and steer the development of disruptive strategies, goals and objectives to build, enhance and brand equity (measurable); promoting sustained brand awareness, penetration, patronage and loyalty
Key Deliverables
Lead and manage the development of strategies, goals and objectives to enhance, sustain and build equity for the brand and ensure a seamless and cost efficient execution of the agreed strategies.
Lead the initiation and implementation of brand marketing initiatives to serve specific purposes for the Group and its affiliates with respect to new market segments
Lead brand positioning initiatives for the Group across national, regional and international locations
Lead the management and application of the Group's corporate identity guidelines and policies across all communication channels, working with various stakeholders, in line with brand CI manual.
Lead in the management of the Group's Brand Asset Library (including images, presentations, documentaries, adverts, publications, etc) – involving updating and regular maintenance of same. The brand asset library consists all assets deemed as historical and current brand intellectual property (consisting of ATL/BTL -creative design templates and print, electronic & digital creative assets and templates for advertising/promotional materials).
Monitor and evaluate relevant competitor brand identity changes and tactical marketing communications activities.
Contribute to the development, implementation and review of the Group's brand quality assurance strategy, in accordance with overall strategic plan.
Identify creative opportunities to improve the company's online brand presence and promote the company's strategic business goals.
Ensure adherence to internal brand guidelines and work with various stakeholders to mitigate the risk of infringements/liability (such as image rights etc).
Lead the exploitation of business intelligence and competitor analysis, utilizing market trends to maintain brand leadership position.
Lead tracking, measuring and reporting ROI on all brand activations to drive efficiency
Co-ordinate the development, management and adherence to Corporate Identity Manuals across all touch points
Coordinate selection, training and re-training of Brand Champions
Lead vendor management, including sourcing and selection with emphasis on smart pricing and efficient returns
Lead all forms of media scheduling and buying across all channels
Handle cross functions within the corporate communications department and the entire Group
Minimum Qualifications/ Experience
Minimum of a relevant University Degree.
Minimum of Ten (10) years' experience in a similar role within a Fast Moving Consumer Goods company, E-commerce company, Financial services company, Oil & Gas, Telecoms or top flight creative agency
Adept with all forms of social media and platforms, including: Twitter, Facebook and Instagram.
MS Office Suite.
Mac and Windows environments.
Knowledge/Skills:
Good knowledge of disruptive brand positioning/integrated marketing communications
Good knowledge of project management, including event management, sponsorships and conferences
Good grasp of digital and social media trends and their impacts across specific and generic markets
Good understanding of brand equity, digital and social media measurement metrics
Working knowledge of developing creative designs
Excellent visual communication skills to present ideas and information in a multimedia context
Exceptional creative flair and an innovative approach to all design projects.
Excellent organizational, time and project management skills
Excellent communication skills, interpersonal relations and attention to detail
An understanding of the latest brand trends globally for a brand that operates across markets
Excellent teamwork skills because most projects require input from individuals with different roles
Self-development skills to keep-up-to-date with fast-changing trends Professional approach to time, costs and deadlines.
Personality Traits:
Project Management (Analytical, Communication, Teamwork, Time Management, etc.)
Analytical skills
Strong personality
Interpersonal skills
Team building / conflict management
Attentiveness to details.
Relationship Management
Knowledge of the business environment
Passion/Drive for Service Delivery
"Eyes for detail".
Application Closing Date
Not Specified.
The post Sahara Group Limited Job Vacancy : Head of Information Technology (IT) appeared first on Jobs in Nigeria – http://jobsinnigeria.careers.